FIVE THINGS YOU'LL LEARN AS A LOCAL IN THE BVI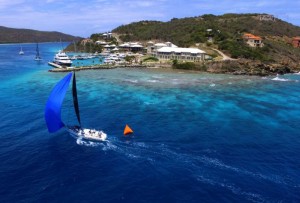 There's no doubt the BVI is a unique place and an exquisite place to visit for vacation. Travelers from all around the world come by land and by sea to experience the Millionaire's Paradise — and all for good reason. You can't go wrong with the fresh seafood, breathtaking beaches, mesmerizing underwater attractions, friendly locals, stellar sunset views and sensational sailing conditions! Many come once, maybe twice or even multiple times a year … but, what happens when you decide to take your love affair for the BVI to the next level and become a local? We outline it here, with five things you'll learn as a local in the BVI.
One: Plan to make friends from all over the world! One of the best things about living in the BVI, is the mixing bowl of cultures and backgrounds. From the local islanders to those just visiting, plan to make friends while you're exploring, embarking on excursions and or dining out. There's a friendly vibe the BVI carries that's unlike any other destination. It's a happiness, warmth and love that everyone shares together. Or everyone who visits is happy because, they're on vacation, don't have access to their work email and they've had one-too-many locally poured painkillers. Either way, you'll find many friends and reasons to exchange contact information — which can lead to future accommodations, and a personal tour guide when you decide to take up globetrotting around the world.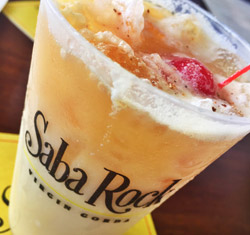 Two: It's Always Happy Hour in the BVI! It doesn't matter what time it is in your home country or when you usually celebrate happy hour. Happy hour in the BVI conveniently coincides with spectacular sunsets, so no watch required. It doesn't take long to learn which locations have the best drinks at the lowest price. Many bars offer two-for-one specials, and I can guarantee that any drink you get in the BVI will always, and I mean always be heavily poured. Any kind of rum (usually Pusser's Rum) drink is usually the go-to choice for most, and ask anyone where they can get the BVI's best signature cocktail, the Painkiller, and you'll get a million different answers — but I recommend you do your own research. A few of my top picks for Painkiller drinks are Tierra! Tierra! on Scrub Island Resort, Soggy Dollar Bar on Jost Van Dyke and Saba Rock. Just remember to pace yourself throughout the day, so you don't miss the BVI's magical sunset.
Three: Island Time is a real thing in the BVI! The BVI lives by the "Island Time" rule. There's no guarantee to how long or how short you'll have to wait for something and pretty soon it becomes a natural routine for you. Wait times can vary from ten minutes in an empty supermarket, an hour at the bank Friday or longer for road blocks caused by goats. The BVI community is a friendly one, so if you're waiting in line it won't be long until you start up a conversation with another to help pass time.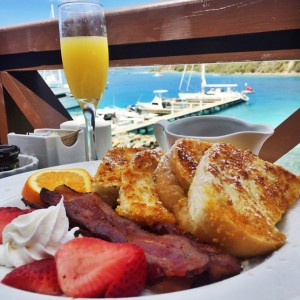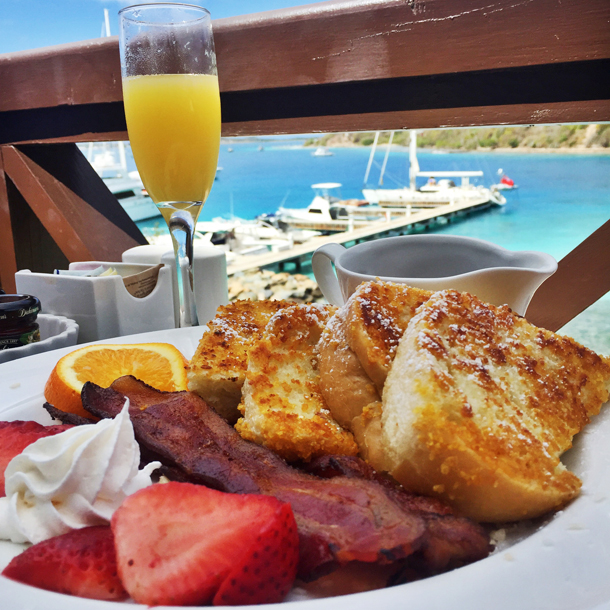 Four: How to plan your weekend! If you're working during the week, you'll want to make the most out of your weekend. Becoming a local you learn just how to make the most out of every weekend in the BVI. Friday nights in town are usually popular, but don't party too hard that you can't make the most out of your Saturday. Saturdays are for adventures! Most spend their Saturdays sailing the open waters of the BVI, snorkeling underwater attractions and shipwrecks or visiting natural wonders like Devil's Bay and the Baths at Virgin Gorda. After a busy day out on the water, the nightlife scene isn't as active. Many enjoy a relaxing dinner and drinks on one of the islands that usually includes Caribbean music and the beat of the steel drum. Whether you decide to dress up or dress down, pick a place with a nighttime view and fresh seafood like Caravela Restaurant and Bar or Tierra! Tierra!, both located at Scrub Island Resort, Spa & Marina. And don't count out Sunday brunch! Brunch is a ritual in itself; mimosas are must, especially after a long and fun-filled weekend.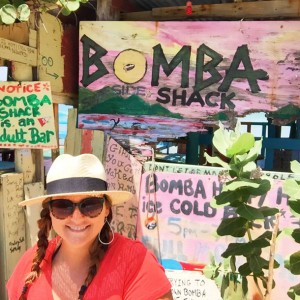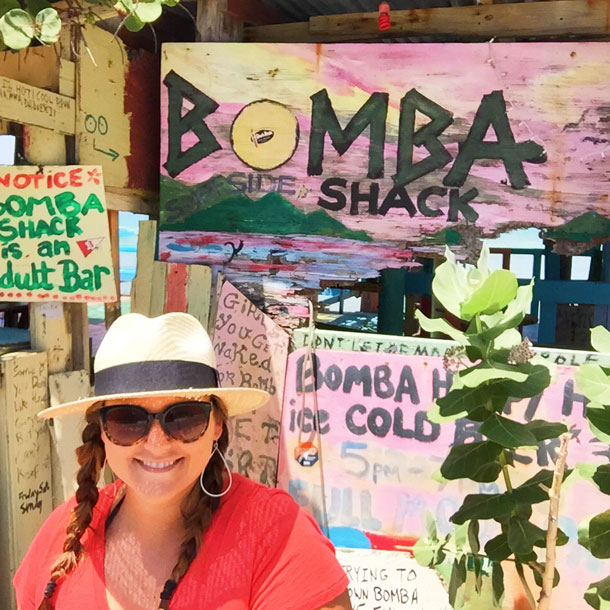 Five: Learn to love (and understand) Full Moon parties are kind of a big deal! A full moon is the lunar phase, which occurs when the moon is completely illuminated as seen from the earth. While there are plenty of urban legends that centre on wacky human and abnormal behaviors, the BVI associates it with beach-side celebrations. The most popular spot to celebrate a Full Moon party in the BVI is at Bomba Shack, located at Apple Bay on Tortola's West side. The wildest partygoers pick this as their scene to dance with live music under the bright moonlight and drink mushroom team. On Trellis Bay, vendors line the beach with arts and crafts for sale and guests groove to live calypso music and poi shows. At midnight, a giant metal fireball is set ablaze in the bay. If you have yet to experience a Full Moon party, there are many more dates left in 2016: July 19, August 18, September 16, October 16, November 14 and December 13.