45th Annual BVI Spring Regatta & Sailing Festival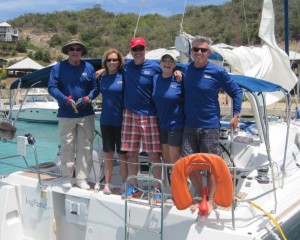 This past week, the BVI celebrated one of the largest regattas in the Caribbean during the 45th anniversary of the BVI Spring Regatta & Sailing Festival. Every year, the event attracts over 100 yachts and sailors, friends and families around the world to the pristine waters of the British Virgin Islands. This year for the first time, Scrub Island Resort, Spa & Marina was featured as a host for the Scrub Island Invitational!
Who will take home the gold and all the glory this year? There were 18 classes and three race areas that allowed all participants exclusive races depending on wind, waters and conditions. Racing around three bodies of water; the main Sir Francis Drake Channel, the Caribbean Sea and the Atlantic Ocean, surrounded by 60 islands, gives the race committee a variety of windward/leewards and around island races to choose from.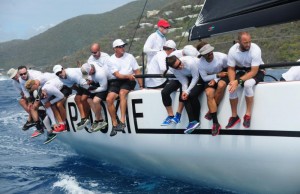 The Scrub Island Invitational took place on Wednesday, March 30th. The course: A 12NM upwind ride for the CSA Cruising, Bareboat and Multihull fleets, and a 17NM course for the CSA Racing fleet. Conditions were again breezier than expected with 22 knots from the east and bumpy seas for the 10 a.m. start at Nanny Cay.
Scrub Island is a newest race destination for this year's BVI Spring Regatta & Sailing Festival fleet. Our private island resort with white sandy beaches and 55-slip marina welcomed race-goers who, on arrival, didn't waste any time partaking in the games, music, craft vendors, silent auction and BBQ lunch.
Norwood Smith, VP of Sales & Marketing, Scrub Island Resort, Spa & Marina said: "This is our first-ever sailing regatta and it's amazing to be part of the 45th legacy of this event; to be able to host all the boats here and to have Scrub Island as their destination is exciting. While we're a private island resort, we're thrilled to be hosting people from all over the world here today."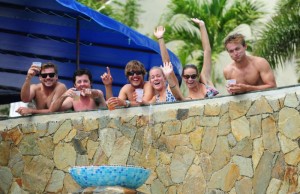 Every year the event starts off at Nanny Cay, with two full days of warm-up racing, followed by three days of some of the best racing in the Caribbean. With plenty of shore-side accommodations and activities there's something for everyone who attends!
Mark your calendars now for next year's BVI Spring Regatta & Sailing Festival. It's a legendary event you don't want to miss!