6 Things to Know When Going Beach Bridal
Every engaged couple dreams about what their perfect wedding will be like. This is a special day that you will both remember for the rest of your lives. With so many choices for wedding destinations – you've made the choice to go "beach bridal" and are planning to have the ultimate destination wedding your friends and family will never forget.
While planning your perfect, romantic destination wedding, we've got a few tips to keep in mind when you decide to make that dream a reality. Here are six things to think about when going "beach bridal."
Public vs. Private
Most beach resorts are on public beaches, meaning that anyone can stop by to watch your ceremony. Some guests rent out an entire destination so they don't have to worry about the general public passing by. Luckily, you can talk to one of our wedding planners at Scrub Island Resort, and they can arrange your wedding on a private beach, specially reserved just for you, your friends and family.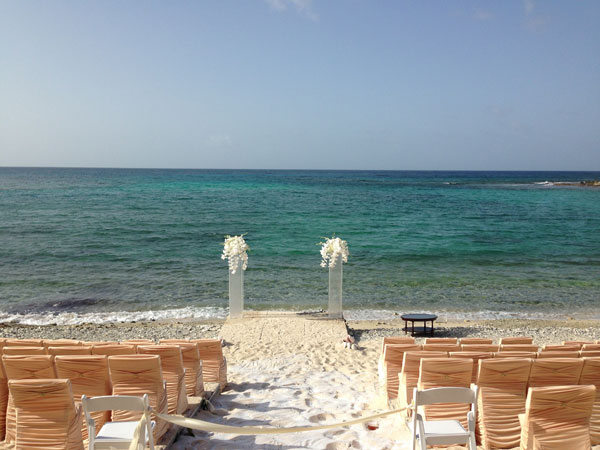 Perfect Timing
The best time to get married depends on the season and how your venue is situated to the sun. Morning weddings can be amazing and during summer, they can offer the coolest alternative. Naturally, a ceremony at sunset evokes romance, and the colors of the sky can make a dramatic backdrop. Keeping in mind the position of the sun is critical as you could risk squinting your eyes in all your photos! Be sure to consult with both your wedding planner and photographer on the timing of your ceremony. Perfectly lit shots capturing radiant faces, beautiful details and that famous translucent Caribbean water will make this small investment of time worthwhile.
Pick the Perfect Flowers
A beach wedding usually equates to a warm, sunny environment, which may result in wilting flowers. Be sure to talk to your florist about which flowers can handle the heat. Roses and hydrangeas wilt quickly, while flowers like calla lilies, orchids, succulents and chrysanthemums last longer and still have that gorgeous tropical feel.
Dress to Impress
Not all wedding dresses are the perfect fit for your perfect day on the island. Make sure your wardrobe is sand-friendly and not too heavy. Fabrics like cottons, airy sheath and any other lighter fabric that has movement will keep you (and your wedding party) happily ever after. Don't go overboard with the veil – heavy veils will catch sea winds and could cause a distraction (or fly off) during the ceremony. When in doubt, change it out with a tropical headpiece or sparkly headband. As for the groom and the groomsmen, it's safe to go with linen suits. It helps keep the guys looking cool, calm and collected.
Choosing Between Heels or Barefoot
Have you ever attempted to walk in the sand in a pair of Louboutin heels? Well, any woman knows that heels don't get along with sand. We suggest going barefoot or wearing sandals. This is the perfect excuse to add a pedicure to your pre-wedding spa ritual. Embrace the private island life. It's certainly easier than being a slave to fashion!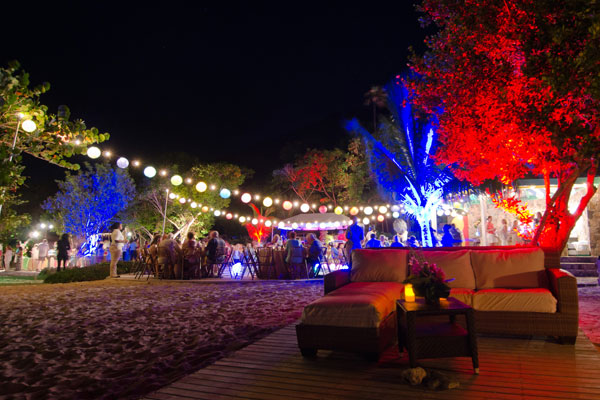 Always Have a Plan B
Mother Nature sometimes has a mind of her own. Spend some time going over a back-up plan with your wedding planner ahead of time, in case of inclement weather. Whatever happens, adopt the mindset that all will be fine if you just roll with it. After all, a rainy wedding day is a symbol of good fortune, fertility and a new start.
Start planning your ultimate destination wedding in the British Virgin Islands by visiting our wedding section on our website. With seven private luxurious villas, a world-class spa and plenty of activities there is no doubt planning your wedding at Scrub Island Resort will be the perfect place to say "I do."