A BVI Holiday Celebrating Hamilton Lavity Stoutt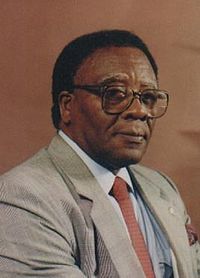 Monday, March 7, commemorates the birthday of the late Hamilton Lavity Stoutt, a yearly event celebrated in the British Virgin Islands. Mr. Stoutt was the first and longest serving Chief Minister of the British Virgin Islands, winning five general elections and serving three non-consecutive terms of office from 1967 to 1971, again from 1978 to 1983 and again from 1989 until his death in 1995. Many referred to Mr. Stoutt as the father of the modern BVI and others have coined him as the pioneer of his time. He made immeasurable contributions for the development of the Virgin Islands and continues to be remembered with a yearly celebration in his name.  
Hamilton Lavity Stoutt was described as having an uncanny ability to relate and connect with others with his warm personality. His personality glistened with few words, a smile and most of all; he always showed his a genuine sincerity for people. He kept a special place in his heart for those he served.
To understand the importance of this holiday, you must understand the story of Mr. Stoutt. He grew up as an ambitious young man from Long Bay, Tortola, who took a bold step and left his love for real estate, landscaping, home and boat building in exchange for a life of building up the foundation of others. At the young age of 28, he entered the political arena and was elected as the representative for the First District in the Third Legislative Council. It was there, where he served tirelessly for 38 years in office — 17 of those as Chief Minister. During his beginnings, he pioneered several beginnings for the Territory. He opened health clinics, improved and expanded roads, developed ports in major entry points, and introduced social security to keep the people in the Islands secure.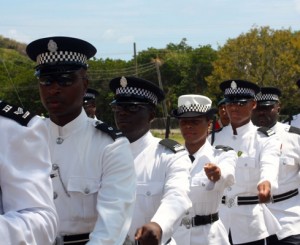 Due to his own lack in formal education, he was very much inspired to champion a future where all Virgin Islanders were armed with the tools of a solid education. He believed that everyone could contribute in every area of the development of the Virgin Islands and education was the key to improving the quality and range of education for everyone in the BVI. Now, many of residents of the BVI have been able to advance their lives and families with professional and academic degrees from the community college named in his honor.
Mr. Hamilton Lavity Stoutt was a remarkable leader who taught so many that obstacles are common; opportunities and new beginnings are bountiful and within everyone's reach. Living by his example and his legacy provide guidance for everyone to lay and build a better foundation for a stronger, Virgin Islands. Today, we celebrate his legacy and the fruits of his vision live on.
As the Honorable Stoutt would say standing firm on his proverbial belief, "Where there is no vision, the people perish."