A New Take on Team-Building with Offshore Sailing School at Scrub Island Resort, Spa & Marina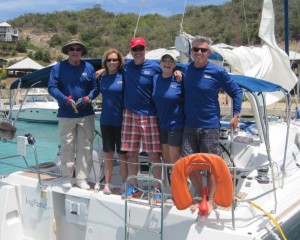 Are you looking for a unique way to build collaboration and leadership skills in a fun and stimulating environment? Look no further than Offshore Sailing School, America's #1 Sailing School located on the docks of Scrub Island's Marina Village. With more than 52 years of excellence in sailing education and 130,000 graduates since 1964, the team at Offshore Sailing School can create custom group packages to meet all your team-building goals — and best of all, no sailing experience is required!
In this new economy and ever-changing business environment, corporate teams are looking to step outside the box and take command of a sleek high-performance sailboat. Your teams and leaders will work together to grow interpersonal, business and teamwork skills needed in all facets of the business world today.
Sail with beautiful backdrops of the British Virgin Islands all around you, while practicing challenging team-building initiatives. Pick from already established packages, or create your own custom program to meet all your needs.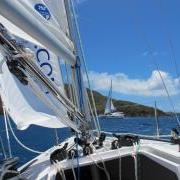 Half-Days are an excellent way to promote teamwork and communication, while enhancing group spirit on a Colgate 26 ft. fleet. Your team will enjoy a planned getaway or adjunct to meetings or conferences at Scrub Island. The team will get a short how-to session ashore and then hop on board for an exciting series of races and other challenges. Cost for this session is $299 per person.
Full-Days includes everything from the half-days. Also included are afternoon exercises and games to stimulate teamwork, followed by a fun regatta and a final debrief. This program allows for more time for leadership improvements and builds strong-team communication in group dynamics. Cost for this session is $399 per person.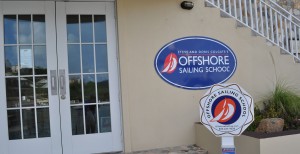 If you're looking for three to five day programs, you'll want to request a proposal for a Multi-Day program. Your team will stay ashore at the incredible Scrub Island Resort, Spa & Marina and sail all-day every-day, or combine with meetings ashore at the resort's expansive function spaces. You also have the option to live and learn aboard a large cruising sailboat, while moving from port to port. Teams are four to six people per Offshore instructor/coach on each boat.
Most importantly, remember that no one can "fail" as sailing does not challenge strength and agility, only how to have fun while working together. And sailing around the turquoise waters of the BVI will be an unforgettable adventure for everyone on your team, and talked about for years to come. 
Do you want to give your team or clients the tools to succeed, and an extraordinary and memorable adventure? Three easy ways to learn more: Call 800-221-4326, email [email protected] or visit their team-building website here.