Caravela's New Continental Breakfast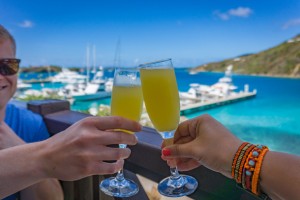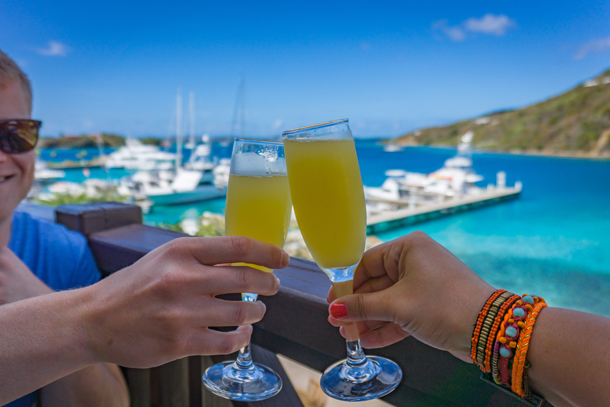 Starting your day with breakfast is important — it's a priority, folks! For those on-the-go and in a time crunch, Caravela now offers a Continental Breakfast Buffet loaded with fresh assorted muffins, breakfast breads, croissants (Don't even get me started on these buttery melt-in-your-mouth delights!), fresh fruit, yogurt, cereals, fruit juices and your choice of coffee or tea. Whether you're in a rush to catch the ferry, or you have a dive trip scheduled with Dive BVI, you'll find this to be the best decision to kick-start your morning.
What I love about Caravela …
You can go gourmet or casual, but the view is one of the many highlights you'll experience while dining at Caravela. Out of all the times to eat at Caravela, I personally enjoy the breakfast view the best! The sky is clear as you overlook the crystal-clear Caribbean and Scrub Island Resort's yacht-filled Marina Village. The trade winds are constant and with dining options both inside and out, you can choose how you want to start your day.
As far as cuisine goes, you'll discover delightful Caribbean staples with an American twist. The Chef uses the freshest ingredients to make your dining experience refreshing and exhilarating. Some of my favorite dishes are the Crunchy French Toast, Eggs Benedict and the Belgian Waffle. Hungry already? Dig into Caravela's newest menu located on the website here.  
Hop out of bed, stroll over and get your beautiful day started in the BVI with an easy, breezy breakfast at Caravela.