MANDATORY TRAVEL PROTOCOLS FOR THE BVI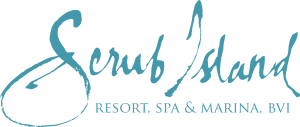 BVI Re-Entry Protocol for All Travelers Effective December 1, 2020
*Updated November 13, 2020
We're thrilled to announce that paradise has re-opened and we can't wait to welcome you to Scrub Island Resort, Spa & Marina!  While the journey to the British Virgin Islands may be different than before, we are confident we can deliver a spectacular experience.
Please be sure to read the below in its entirety to prepare for your visit to our destination.
Traveling to EIS Airport
Visitors can arrive at the Terrance B. Lettsome Airport (EIS) on Tortola beginning December 1, 2020.
Travelers who tests positive for COVID-19 before arrival will not be allowed to enter the Territory. However, should a person test positive during any stage after arrival, they will be required to quarantine for 14 days.
Pre-Arrival
Prior to your arrival, please visit the BVI Gateway Online Portalto complete a travel declaration and upload test results and get approval, in the form of a BVI Gateway Traveler Authorization Certificate, to visit the BVI before boarding their flight. Proof of medical insurance that includes coverage for COVID-19 must also be provided.
All travelers will be required to pay for the traveler app, monitoring bracelet and the required two tests (entry and four-day) at a total charge of $175 per person.
Travelers will be charged $125 for any tampering or damage to the monitoring bracelet.
Children ages 5 and under are exempt from testing.
The following will be required for all travelers to the BVI:
A Certified RT-PCR COVID-19 negative test within three days prior to arrival.
At a new Welcome Center in the airport, officials will perform health screening including temperature check plus a COVID-19 PCR test. Visitors will also be required to download to their phone a contact tracing application and use a wearable device (tracking bracelet).
Upon negative test results, guests are then provided a safe haven within the confines of Scrub Island, complete with access to all resort amenities.
A final test will be administered at Scrub Island following the safe haven 4 day period, which if negative, allows our guests to travel outside of Scrub Island to enjoy the Territory.
If positive results are received:
Should a guest test positive, they will be required to quarantine for 14 days at the resort, confined to their accommodations, with no access to amenities.
This is why travel insurance is mandatory!
Marina Guests
Vessel arrivals will require certified RT-PCR COVID-19 testing and provide for quarantine accommodations aboard vessels as well as restricted movement within Territorial waters as follows:
Four (4) days quarantine will be undertaken on the vessels at approved mooring sites, such as Scrub Island.
Vessels will be able to move within territorial waters during the quarantine period, but they may only moor at approved sites.
Traveling from St. Thomas (STT)
If traveling prior to December 8th, you will need to fly directly from STT to EIS via InterCaribbean Airways or LIAT.  For parties of two or more, we recommend a charter through Island Birds.
Starting December 8th, ferry services are also available. Be sure to contact your ferry provider to understand the guidelines and required protocols for arrival and departure.
Events
For questions regarding hosting a private event at Scrub Island, please contact [email protected].
Resort Health & Safety
At Scrub Island, we continue to innovate and test new methods to ensure your safety is our top priority. Afterall, what's paradise without being able to leave your worries at home?
While exploring our resort amenities, Scrub Island Resort, Spa & Marina requires all guests and associates to wear a face covering while adhering to social distancing guidelines.
We are maximizing existing technology and introducing the electrostatic sprayer in our welcome pavilion, dining outlets and meeting spaces to rise to the challenges of today's pandemic environment.
Electrostatic sprayers are used in multiple industries to apply a wide range of chemicals more effectively to surfaces, by applying an electrical charge to a disinfectant solution. This electrical charge enables the disinfectant to reach, wrap around and cling to hard surfaces like a magnet. This method is employed in healthcare settings and its use is consistent with our commitment to introducing hospital-grade disinfecting products and technology, where appropriate.
Rest assured our resort will be fully operational, including dining, spa, boutique, as well as our beaches and pools.  Our team is ready and waiting for you!  Should you have any other questions, please contact us at [email protected], or call us toll-free at (877) 890-7444.