Easter Brunch at Scrub Island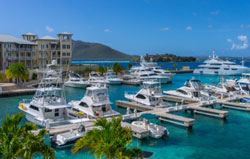 Easter is one of the most spectacular times at Scrub Island Resort, Spa & Marina. The marina is full of mega yachts, fishing boats and the pool and beach area stay full of families on their spring break holiday and couples seeking some romantic quality time. The weather stays in the sunny 80's and there's something cleansing about the salty morning breeze that reaches deep inside your lungs and clears your mind and soul.
One of the perks of staying on our private island is being able to indulge in the amazing island cuisine from Chef Juan. Chef and his culinary team have prepared a very special Easter brunch for guests that include some of Scrub Island's menu specialties.
Here's a little taste of what's on the Easter Brunch Menu…
If you have never had the Scrub Built to Order Omelet for breakfast, luckily there will be a omelet station with your choice of ham, thick-cut bacon, mushrooms, scallions, bell peppers, spinach and shredded cheese.
The culinary crown jewel of Easter, the Honey Mustard Ham will be glazed to perfection at the carving station along with an assortment of breads and flavored butters.
What's brunch without a Waffle & Pancake station? Cook-to-order Belgium Waffles and pancakes with sweet maple syrup and strawberries compote. A fun and delicious station for the kids (and for the adults)!
Let's talk seafood. Scrub Island Resort knows how much our guests love fresh seafood, so there will be a Seafood Station loaded with Peel & Eat Gulf shrimp, mussels, clams and local B.V.I. red snapper ceviche. Smoke Salmon with fennel, berry capers, red onions and sliced boiled eggs. Also, Chef is preparing his famous Caribbean Conch Chowder. Yum!
The Salad Bar features Classic Caesar Salad, Tropical Coleslaw, feta cheese, a fresh spinach mix and endless condiments: Nuts, cranberries, Parmesan cheese, apricots, almond slices, shredded carrots, sliced cucumber, cherry tomatoes and a choice of dressings; raspberry, creamy Italian, 1000 island, and blue cheese. With this array of options, you could make all kinds of salad creations.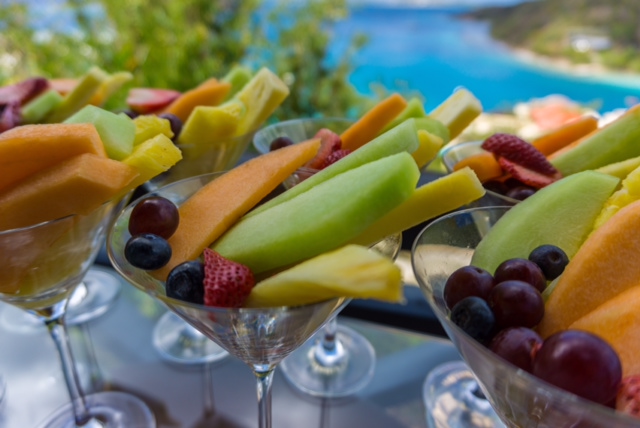 The Fruits & Cheeses area will feature all kinds of imported cheeses and seasonal tropical fruits, mixed berries, grapes, apples and various dry fruits.
To satisfy those sweet cravings and to keep you from digging in to your kids' Easter basket the sweets area of the brunch will include Coconut Macaroons, Key Lime Pie, Mini Cheese Cake, Chocolate Brownies and the Queen of the Caribbean, the infamous Rum Cake.
A special Kids Corner will keep the kiddos satisfied with creamy Macaroni and Cheese, chicken nuggets, hot dogs and burger sliders and chocolate Easter eggs!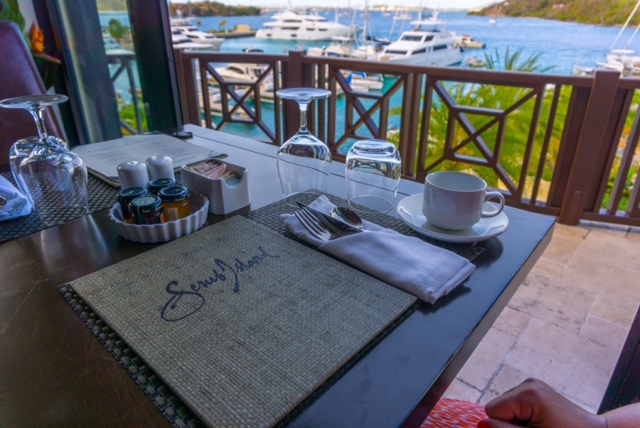 Brunching at Scrub Island Resort for Easter has become a tradition for many families and couples that come back year after year! Join in on this special Caribbean tradition.
Price for brunch is $60 per adult/$20 for children between the ages of 5 and 12/children 4 years and younger complimentary
*gratuities not included*
Brunch seating is available from 11:00 a.m. until 2:30 p.m. and is not just for resort guests, but also open to the locals! Catch our complimentary Scrub Island Ferry that departs from Trellis Bay :45 minutes after the hour and returns :30 minutes after the hour.
For reservations please visit the Front Desk or call (284) 440-3440 ext. 1000