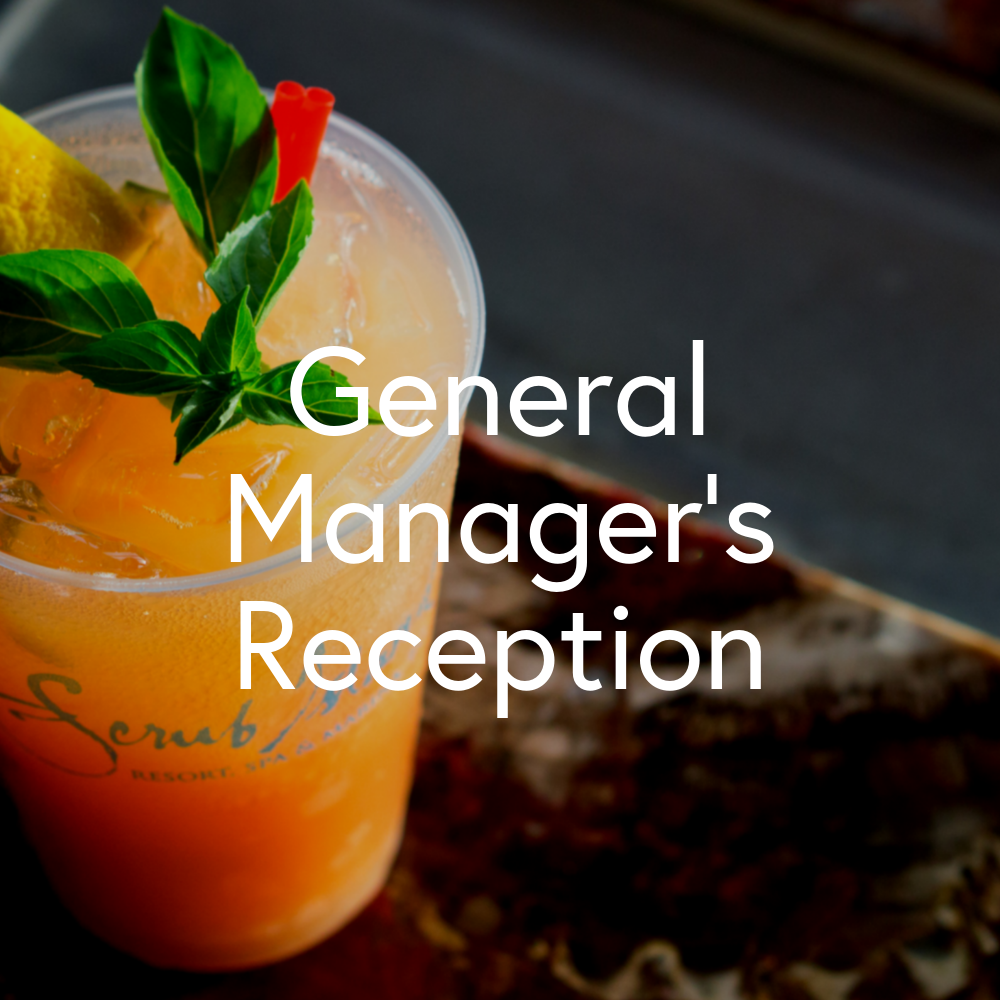 General Manager's Reception
Date
Wednesday, March 20
Time
6:00pm
Price
Free
Venue
Event Information
Resort guests are invited to gather on our Upper Pavilion Terrace during the General Manager's Reception.
Enjoy appetizers and complimentary beverages while overlooking the marina. Our staff looks forward to this weekly occasion as an opportunity to meet new guests and reconnect with those who return to Scrub Island year after year.
For those attending our North Beach Festival event, transportation will begin departing from the Pavilion at 6:45pm to North Beach.