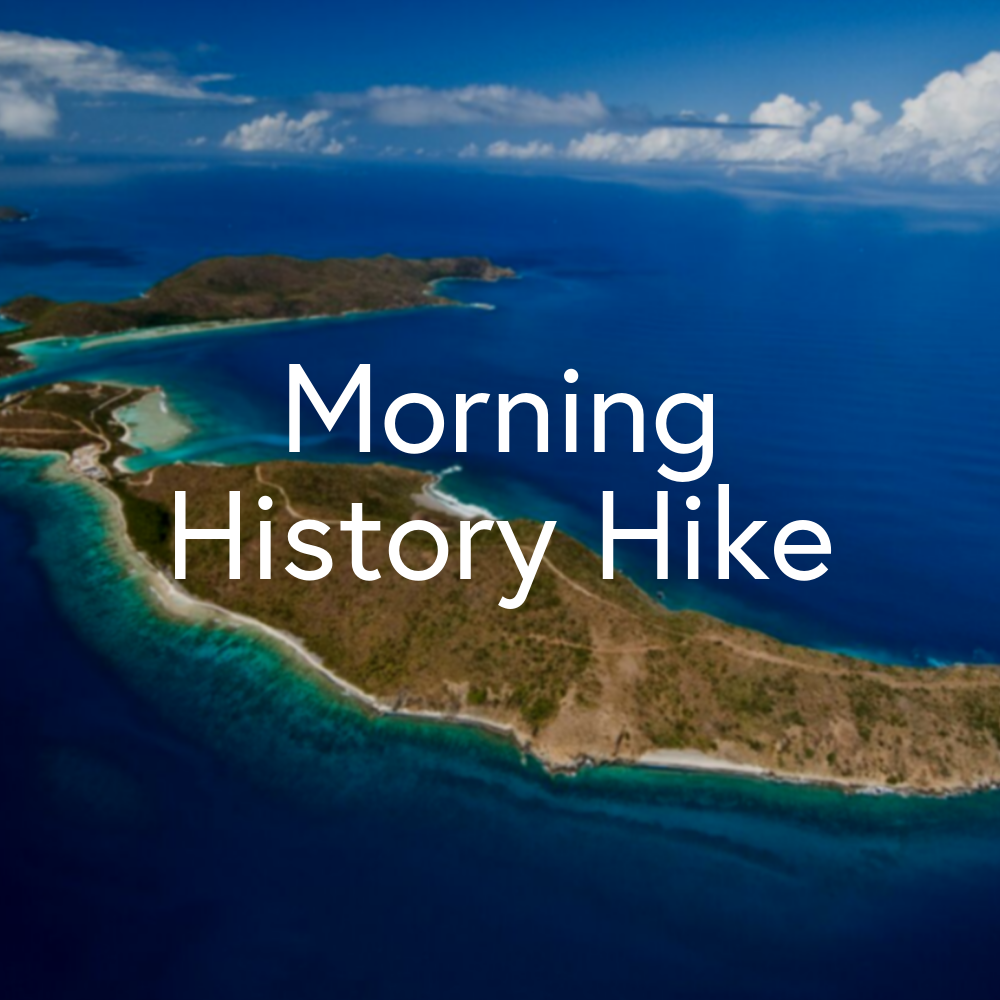 Morning History Hike
Date
Wednesday, March 20
Time
8:00am - 10:00am
Price
Free
Event Information
Scrub Island's General Manager leads a personal History Walk around the island, culminating at Sunset Point. With every turn, guests are surprised at the navigability of the island while being struck with gorgeous view, after view, after view.
Discover the history of Scrub Island while exploring the lush landscape. Learn tales of Christopher Columbus, swashbuckling pirates and Dutch settlers. Learn how our private island was discovered, later developed and what's planned for the future. The morning will end on top of Little Scrub in the History
Garden for breathtaking, panoramic views. Hardy hikers can continue on to the top of Big Scrub for added adventure.
Face cloths and bottled waters are provided. Comfortable walking shoes and cameras are encouraged. Please meet at the Upper Pavilion by 7:50am.