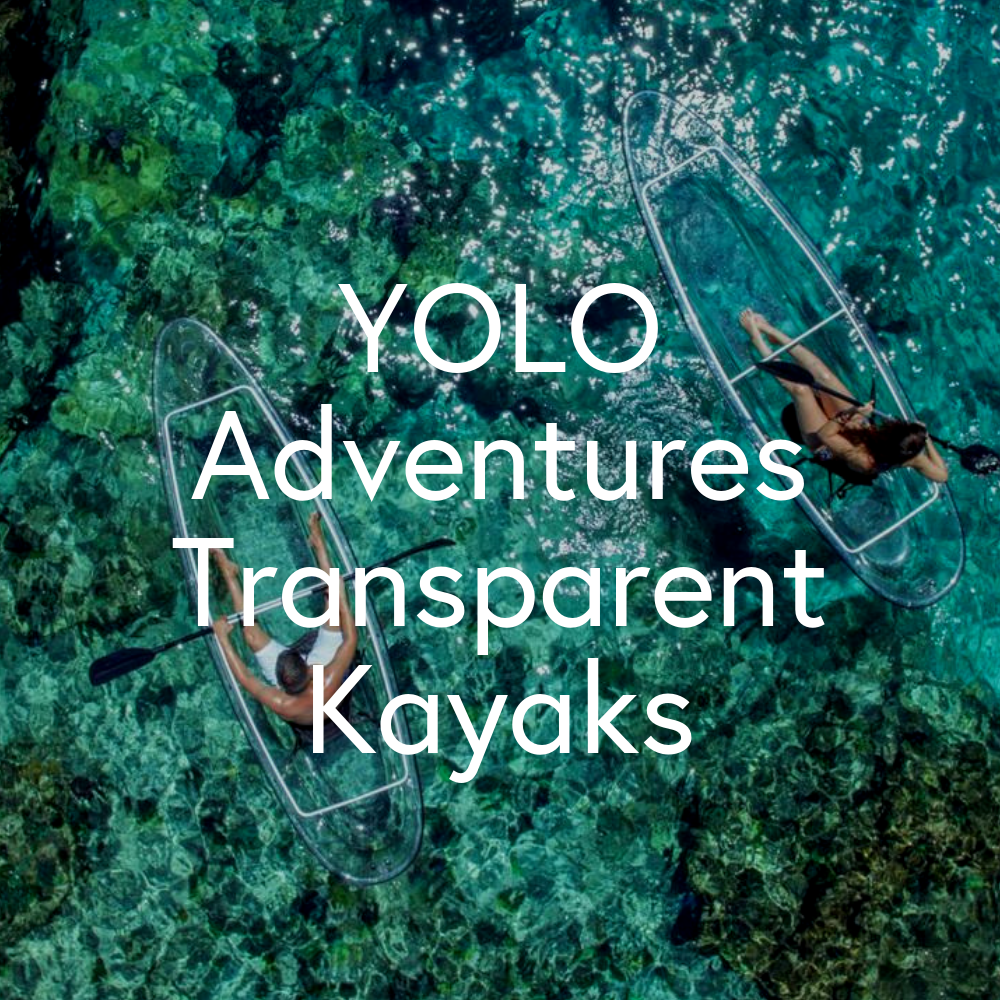 Transparent Kayak Rental
Date
Sunday, June 30 - Saturday, July 6
Time
10:00am - 05:00pm
Price
$25 per person
Venue
Event Information
Come paddle with us and enjoy the best of both worlds, above and below the sea. We leave from Scrub Island Resorts Pool Hut and paddle over to the eastern side of Great Camanoe to one of nature's beauty, Diamond Reef. The reef is about a half mile long so you have lots to see, then head back over to the beach where you can explore the home to many sea urchins, fishes and rays.
Our day rental is perfect for beginners and children and includes a safety briefing, paddling techniques and complete instructions about the area before setting out.
The rental runs from 10:00am – 05:00pm daily. To make reservations please contact our Concierge Department at [email protected] or 1-284-394-3440.