Ixora Spa Christmas Specials at Scrub Island Resort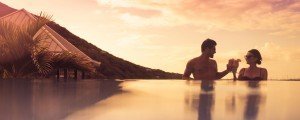 Can you believe Christmas will be here in less than a week? We're here to make sure the stress doesn't get to you. We know that all the gift buying, traveling, and family time leaves your body tense and tight.
Let us give you the gift of pure relaxation, gentle breezes, exotic scents and pure tranquility. At Ixora Spa, you'll enjoy our curated and thoughtful treatments designed to repair and restore. Our spa will enlighten your senses and soothe your soul, and you'll see it's no wonder why we were honored as a Top 10 Spa by Caribbean Travel & Life. Let us help you relax and recharge this week with these two Christmas specials valid now through December 31, 2016.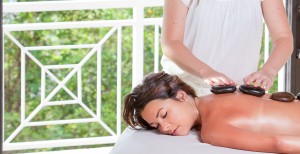 Silent Night: Signature De-Stress Massage + Express Facial (90-Minutes) $200
Allow the power of touch, combined with the healing qualities of aromatherapy, to relax your mind, body and soul. The Signature De-Stress Massage will do just that and focus on improving the function of the circulatory, lymphatic, muscular and nervous system. After fully de-stressing, instantly rejuvenate and plump up the skin with a firming anti-aging facial.
Christmas Delight: Aromatherapy Hot Stone Massage + Frangipani Scalp Massage (90-Minutes) $200
Heat from warm basalt rocks penetrates deep into the muscles to deliver instant relaxation. Muscle tension melts away with this incredibly relaxing massage. Following the ultimate relaxation, guests will enjoy a Frangipani Head Massage, a treatment that allows positive energy to flow freely through the body and uses Frangipani Oil known for its highly conditioning properties.
For reservations or more information, please contact Ixora Spa at 284-394-3440 Ext. 4620