New Breakfast Menu Launches at Caravela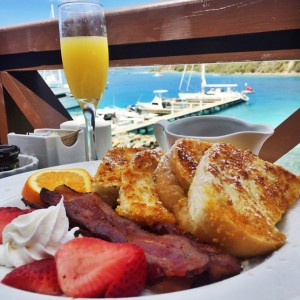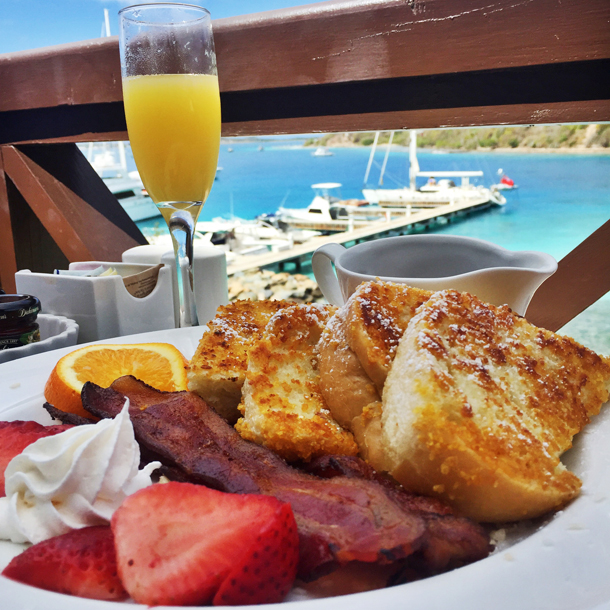 Last Sunday, we launched our new breakfast menu at Caravela and can't wait to fill you in with all the delicious details!
While some of the classics remain on the menu, new items have also rolled in! Dig in with these fresh delights…
American Breakfast: A classic for all. Get your choice of two eggs—any style, breakfast potatoes, bacon, sausage, choice of toast, choice of orange juice, coffee or tea.
Eggs Benedict: Two perfectly poached eggs served over an English muffin, Canadian bacon, hollandaise and breakfast potatoes.
Eggs Florentine: Two poached eggs, English muffin, sautéed spinach, hollandaise and breakfast potatoes.
Three Egg Omelette: Choose from egg whites or whole eggs with your choice of toppings: cheddar cheese, peppers, onions, mushrooms, spinach, ham, bacon, sausage, tomatoes, jalapenos — served with breakfast potatoes and choice of toast.
Breakfast "Roti": Tortilla with scrambled eggs, cheddar cheese, jerk pork, tomatoes, jalapenos with salsa, guacamole and breakfast potatoes.
Steak & Eggs: Grilled five ounce sirloin steak with two fried eggs, grilled tomato and breakfast potatoes and hollandaise.
Crunchy French Toast: One of my personal favorites!!! Crunchy French toast prepared with almonds, coconut, corn flakes and maple syrup. Choice of bacon or sausage.
Pancakes: Fluffy stack of homemade pancakes, whipped butter, tropical fruits and maple syrup. Choice of bacon or sausage.
Belgian Waffle: Classic homemade Belgian waffle served with tropical fruits and choice of bacon or sausage.
Oatmeal: Slow cooked with brown sugar and baking spices with a choice of almonds, raisins or dried cranberries.
Fresh Fruit Medley: Seasonal fruits, yogurt and breakfast pastry.
House Made Muesli: Dried tropical fruits and milk.
To view the entire menu, sides, beverages and pricing visit our 'Dining' page.