Questions You Should Ask Yourself When Buying in the BVI: Part One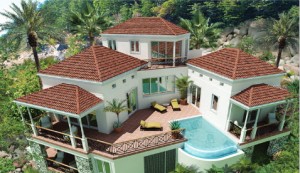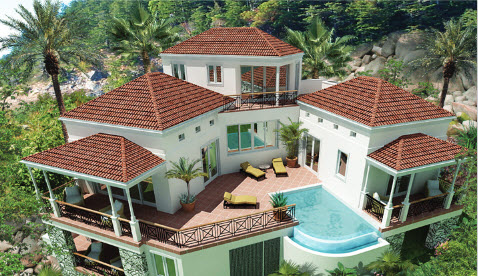 How much space do I need? Do you need a two bedroom condo, two bedroom villa, or three – five bedroom estate home? Think about how much square feet you need to comfortably live, and if you plan to bring guests or other family members often. Scrub Island Real Estate has everything from two-bedroom condos to five bedroom estate homes spanning over 4,000 sq. ft. 

Do I want something turnkey or something I can renovate? Turnkey means there's no additional costs or labor upfront and you can decorate just to your liking or style. While renovating can be fun, it can also be a pain, especially when supplies are harder to get in the Caribbean. If you decide to go the turnkey route, our ownership opportunities are all kept at Marriott Autograph Collection® Hotels standards, which are some of the highest in the industry — so you can rest assured that everything you purchase will already be top quality and in excellent condition. Knowing that, it's really up to you to make it (or leave it) however you would like. Scrub Island also has vacant lot opportunities where you can build your piece of paradise from the ground up!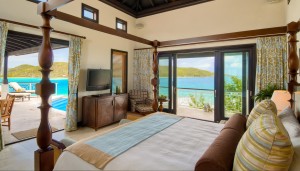 What kind of view do I want, and what's most important to me when picking a property? When it comes to views, it's also important to consider if you prefer a view out of your bedroom window or if you prefer a view out of your living room. Do you want a scenic background of the gorgeous Caribbean crystal-clear waters or views of Scrub Island Resort? With Scrub Island Real Estate, our condo and villa views offer both. Pick from yacht watching and beautiful marina views, or look out of your bedroom window and see nothing but turquoise water and surrounding islands. The options truly are endless!
Do you want to live in a private community or more of an integrated setting, like a main city or neighborhood? Living either way has its perks and downsides. It's important to consider all the options when deciding. Our private island resort is well, private. While we do have guests visit from time to time visiting and enjoying our multi-tier pool and dining at our outstanding restaurants, our island is private to our marina and resort guests only. Scrub Island is quiet, relaxing and our guests always feel safe and secure. If you can't decide between the two, know that living in our private community has plenty of perks. If you're looking for integrating into the culture of the BVI, Scrub Island offers a ferry boat that drops off guests and picks them up from Trellis Bay Dock. From Trellis Bay, guests can hop on other ferries or taxis to other popular BVI destinations.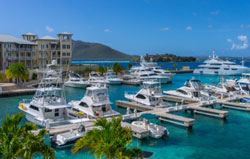 How important is it having your own transportation? Do you prefer to have your own car? Cars and repair parts can be costly in the BVI. While Scrub Island does not allow cars onto the island, the resort has golf carts and other buggies to transport guests around the island. The BVI is made up of 50+ islands, so boating is a great mode of transportation when thinking about island hopping. On the larger islands, taxis and other transportation methods are usually available (and can be setup in advance by speaking to our Scrub Island Resort concierge). Our marina also provides a safe haven to store boats and a convenient place to charter boats. Scrub Island also has helicopter pads for those that prefer to travel by air.
Stay tuned for part two on questions you should ask yourself when looking to buy in the BVI.
Do you want to learn more about taking the next step toward owning your own piece of paradise? To receive more information on Scrub Island Real Estate properties available, please contact [email protected] or call (284) 541-5800.