Ring In The New Year at Scrub Island Resort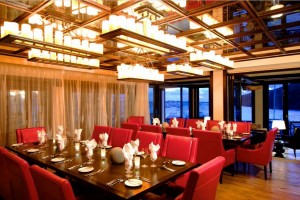 How does ringing in 2016 on a luxurious private island sound?
Scrub Island Resort, Spa & Marina presents an exclusive New Year's Eve celebration at their signature restaurant Caravela this year that you don't want to miss! Guests will spend the evening dancing with DJ Doc while enjoying a delightful buffet and a fabulous champagne toast to ring in the new year.
Caravela offers a one-of-a-kind dining experience for locals and resort guests with breathtaking views of the British Virgin Islands. Their New Year's Eve dinner buffet will feature everything from multiple carving stations and seasonal sides, to decadent desserts and fresh seafood, all with an island twist.
Here's a sneak peek at the menu featured at Caravela for this special event:
Salads, Seafood & More:
Peel n' Eat Shrimp with Island Remoulad
Tuna Sashimi with Seaweed Salad, Pickled Ginger and Soy Sauce
Ceviche
Conch Fritters and Chili Lime Aioli
Anti-Pasta
Gourmet Cheeses
Mixed Baby Greens with Assorted Dressings
Caesar Salad, Seafood Salad, Tomato and Cucumber Salad
Carving Stations:
Prime Rib Carved to Order
Au Jus, Horseradish Sauce and Whole Grain Mustard
Whole Roasted Pig Carved to Order
Garlic Sauce, Mango Chutney and Pineapple Salsa
The Hot Items:
Coconut Steamed Mahi Mahi with Pickled Vegetables
Chicken Marsala
Green Curry Seafood
BBQ Jerk Chicken
Scallop Potatoes
Peas and Rice
Steamed Calaloo and Carrots
Green Bean Almondine
Dessert:
Mango Cheesecake
Mini Fruit Tarts
Pecan Pie
Coconut Tart
Chocolate Cake
Apple Pie
Chocolate Fondue with cookies, marshmallows, pineapples and strawberries.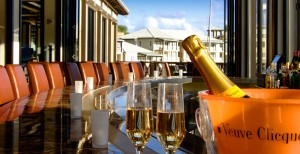 There's no better way to celebrate all your accomplishments in 2015 and bring in 2016!
Reservations are required and can be booked through the Scrub Island Resort Concierge by calling (284) 394-3440. $95 per person (gratuity not included). Dinner starts at 8 p.m.
Insider Tip: Interested in celebrating New Year's Eve, but looking for something more casual? Tierra! Tierra! will be serving up their regular dinner menu.