Scrub Island Update – February 1, 2018
Welcome to our new blog series, designed to communicate all the latest developments as we prepare our private island resort for its reopening.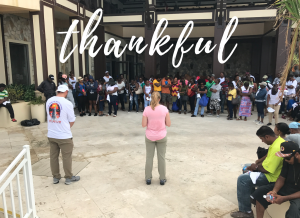 First, we would be remiss if we didn't mention the outpouring of genuine concern and financial support our past guests and partners provided to our BVI associates in the wake of hurricanes Irma and Maria. Our GoFundMe account was liquidated and distributed to all our employees just before Christmas, delivering some much needed cheer in time for the holidays.
Since then, the resort has been in major cleanup mode. It took a Herculean effort to clear landscape, remove debris from our beaches and to begin the repairs.  The lion's share of the work was completed by our employees who were delighted to get back to work and be a part of the progress.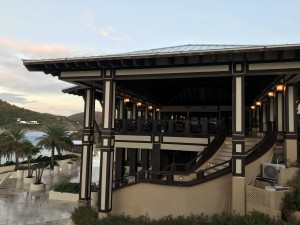 It was amazing to see how well our buildings survived the storms. While there were a few cases of roof damage and broken windows, Marina Village and our villas are looking great!  Our open-air restaurant, Tierra! Tierra!, was structurally damaged, but that is the only part of the resort that will need to be rebuilt.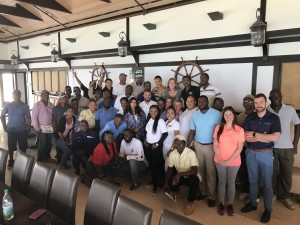 While we continue to run the resort with our new "super" generator, we expect to have stable power fully restored from Tortola any day now. At the end of February, we should have the necessary parts installed to repair our desalination plant, which will give us the ability to make our own water.  Currently, our cistern is filled with fresh water, but the desal plant will generate enough volume to refill our pools. Speaking of which, we are renovating our major resort pool so it will be "ready for its close up" when water is plentiful at the beginning of March.
Our marina is looking awesome.  We are installing all new upgraded pedestals, but all the docks have been repaired. In fact, MarineMax is using Scrub Island as their new charter base in the BVI. With all their pretty catamarans, we have the sexiest marina in the BVI!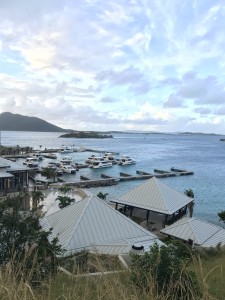 For excursions, Dive BVI is still headquartered out of Marina Village. They are featuring itineraries that include Virgin Gorda, The Baths, Jost van Dyke, Norman Island and all the fabulous diving and snorkeling spots.
Stay tuned for our next installment.  The weather is gorgeous, the views are breathtaking and the water is crystal clear. Our staff can't wait to welcome you back to Scrub Island this summer!