Scrub Island Update – March 22, 2018
Welcome to our second blog, designed to communicate all the latest developments as we prepare our private island resort for its reopening.
Power:
Three cheers, please!  We have power fully restored from Tortola.  This will enable us to hasten our return to a full-service resort!
Water:
Since you're already standing up cheering, just stay put.  Yes, our desalination plant has been repaired, and we are now producing our own water.  This means we are able to irrigate the resort, which will help all our landscaping (some original and lots brand new).  And, when our resort pool gets its final treatment of Diamond Brite, we'll actually be able to fill it with fresh, crystal clear water!
Accommodations: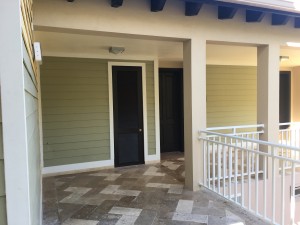 Out of our normal inventory of 52 units in Marina Village, we have 22 rooms and suites that are in perfect condition.  In the meantime, we are working on the following components:
Cladding on the outside of the buildings
Roofs on buildings 16 & 17
Dining Outlets: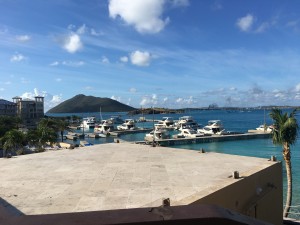 Tierra! Tierra!
Our open air restaurant, Tierra! Tierra!, was converted into a lean-to by Irma.  As it was structurally unsafe, we had to go ahead and finish the demo.  It's now a nice slab and is waiting for its new "top."  As you'll remember, this spot offers Caribbean specialties, with unsurpassed views of the marina, Tortola and Great Camanoe.  Our guests can't wait to have it back in action!
Caravela
Currently, we are serving breakfast, lunch and dinner out of Caravela… and, our cuisine and service are getting rave reviews!  Caravela is in line to be renovated.  The plan is to completely redo the sense of arrival, the restaurant seating and the lounge experience.  We've set the interior designers loose, so you can expect to see furnishings, colors and textures soon.
Boutique & Dive Shop: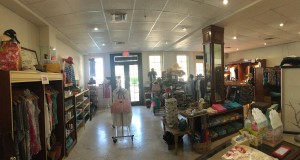 We've combined the two for now.  Dive BVI is cranking at full speed with a slate of offerings, including one and two tank dives.  Excursions are currently based on demand, but they're able to hit all the hotspots, from The Baths to Norman Island and Jost van Dyke.
New surfacing, new tile and the water is ready to go… we will soon be applying the final coat of Diamond Brite, so we expect our stunning, award-winning (best pool view in the Caribbean), multi-level swimming pool will once again be our island's showpiece by early April.  Pack those swimsuits and sunscreen!
Marina: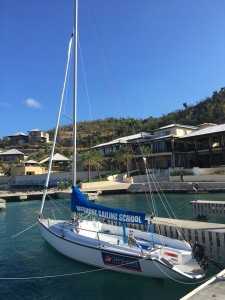 As we reported before, our marina is looking awesome.  But this April, we're elated to welcome Offshore Sailing School back!  Now you can book any of their courses and become fully certified for the watercraft of your dreams.
We could go on and on, but that's enough for our March Update.  Stay in touch with us as we continue our journey!
**Note: We are partially open now!  If you would like to book accommodations prior to July 2018, reach out to us at 813-849-4116, or email [email protected]