Spa-lah-lah: Relax and Recharge at Ixora Spa at Scrub Island, Part Two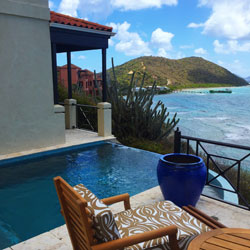 Last week I gave you a sneak peek inside a few of my favorite spa treatments featured at Scrub Island Resort's Ixora Spa. This week I am excited to bring you three more spa treatments insured to provide some needed nourishment after a day's adventures in the B.V.I.
These treatments also use products that are rich with antioxidants and crafted with natural botanicals and anti-aging formulations. For those who are new to the spa scene wanting to experience how a therapy can specifically target an area in need, I highly suggest the Signature Ixora Shea Nurturing Massage. This is ideal for those who are seeking an authentic, well-crafted Ixora Spa experience.
These spa treatments come highly recommended after a long day exploring:
Angelica Fountain of Glow Facial: This refreshing facial incorporates two organic Angelica extracts – water and essential oil to deliver ideal moisture to your face. Ixora Spa's patented complex helps the skin regain its natural vitality and suppleness. Featuring a signature drainage face massage sequence, it leaves the skin smoother, re-plumped and more radiant… purely glowing with beauty.
Almond firming Paste Scrub: Skin is smoother and contours with the benefit of toning and firming almond ingredients. Delicious textures eliminate dead skin cells, leaving skin perfectly prepared for a treatment or massage.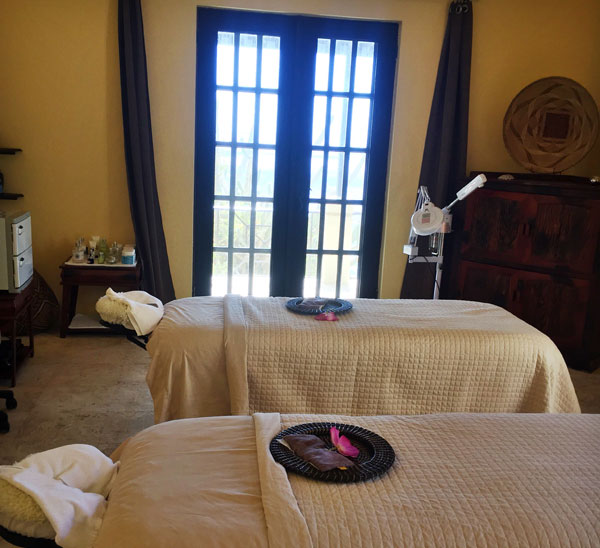 Signature Ixora Shea Nurturing Massage: A collection of Ixora Spa's signature techniques to best target individual needs. Relaxing light strokes ease stress, deep tissue pressures release muscular tension and revitalizing strokes boost energy. Combined with the nourishing and repairing properties of Shea butter, this unique sequence leaves skin soft and body deeply replenished!
Insider's Tip: Come to the spa an hour early to enjoy the infinity pool and spectacular views. You want to do this BEFORE and not after your treatment, since you don't want to wash off all those wonderful moisturizers and organic extracts!