SPLASH Sundays at Scrub Island Resort, Spa & Marina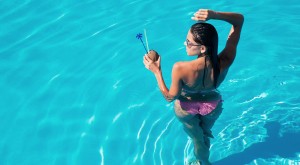 Have you ever dreamed of splashing around a private-island resort and swimming in a multi-level pool that overlooks the luscious turquoise waters of the BVI? Here's your chance! BVI's hottest pool party is taking over Scrub Island Resort, Spa & Marina!
Summer's heating up and we're inviting you to cool down at SPLASH Sundays starting Sunday, July 31st, through Sunday, September 18th. Hang with your friends, mingle with new ones, enjoy live music by DJ Bertrum, craft cocktails and delicious food every Sunday this summer from 1 to 5 p.m.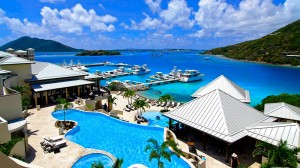 Admission is $50 per person and is complimentary for resort guests. For guests not staying at Scrub Island Resort, the admission price will include your ferry ride to and from Trellis Bay, entrance to our spectacular private-island resort, a welcome drink sponsored by Tico and an assortment of finger food (other food and beverages will be a'la carte). Advanced booking is required and must be done through Scrub Island's Concierge: [email protected] or call 284-394-3440. Please note: Payment is required upon reservation.
You must be 18 or over to attend SPLASH Sundays and a valid ID is required.
A special thanks to Ruffino, Absolut and Bacardi for sponsoring the hottest pool party in the BVI!
Traveling to Tampa, Florida anytime soon? You'll want to check out our sister property, Epicurean Hotel. It's a foodies paradise and every Sunday it features South Tampa's hottest pool party! For more information about the Epicurean Hotel's SPLASH Sundays, visit their website here.