Thanksgiving Dinner at Caravela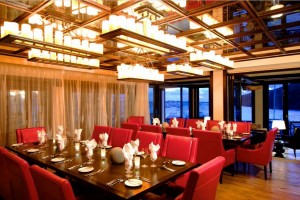 Staying at Scrub Island on Thanksgiving? We've got a special feast just for you!
Thanksgiving is a favorite holiday for most. We get together with our friends and family to make memories, celebrate traditions, while indulging in a delicious feast. It's a chance for everyone to get together and remember how thankful they are. Shouldn't spending precious moments together be more important than preparing the meal, and then cleaning up afterward? We think so, too. That's why on Thursday, November 24, Scrub Island Resort's Caravela Restaurant will transform their menu into a delicious Thanksgiving dinner feast. Bring the whole family and enjoy Thanksgiving dinner, without the hassle of dealing with dirty dishes or cleaning — leave all of that to us!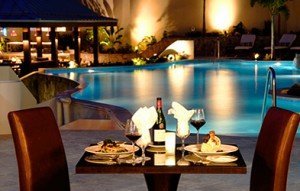 Caravela's Thanksgiving dinner menu will include your traditional starters and staples including Roasted Potato Leek Soup and fresh dinner rolls with whipped butter. Pick between two fall salads, piled high with fresh ingredients: field greens, fall citrus wedges, and spiced pecans, topped with Cranberry Port Vinaigrette, or the dill & cucumber tomato salad. Dive into two Thanksgiving favorites — a carving station featuring a traditional roast turkey with gravy and fresh cranberry compote and passion fruit glazed ham. Enjoy sides like grilled island snapper with sauce Veronique, green beans almondine, citrus glazed carrots, caramelized onion and minced apple stuffing, garlic and chive whipped potatoes and saffron rice. Don't think we forgot about the confections. Pick between the pumpkin pie, pecan pie, or mixed fresh berry pavlova — or take a bite out of all of them. Want to check out the full menu? View the Caravela Thanksgiving Menu 2016.
Caravela's Thanksgiving feast is $79 per person (plus service charge) and $30 per person for children ages five to ten — age four and under are complimentary. Reservations are required. Please contact the Scrub Island Resort, Spa & Marina Concierge by emailing [email protected] or call 1-284-394-3440.