Unplugged vs.Connected at Scrub Island Resort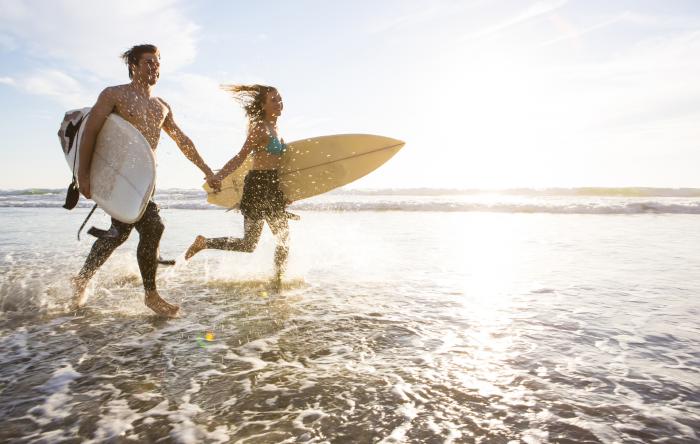 If there's one thing we understand about being on vacation it's the beauty of being unplugged and disconnected from work. Taking a break from dealing with your annoying boss and life can sometimes be really healthy, but really scary for someone who has trouble truly taking a "vacation" and literally leaving it all behind.
While some of our guests choose to unplug while they are on vacation at Scrub Island Resort, Spa & Marina we do understand the urgency of staying connected; which is why our resort offers one of the fastest Wi-Fi connections at any of the resorts in the B.V.I. That's right, our guests have the choice to unplug or connect if they want to. One of our biggest compliments, and something our guests rave the most about, is that our Wi-Fi is faster than most hotels in the U.S.
We thought choosing to stay plugged in vs. unplugged could get tricky, so we made it easy for you with a couple of helpful tips and things to think about to keep you from getting nailed with an outrageous cell phone bill when you return home from vacation.
Your U.S. phone will work in the B.V.I. If you think you will be using your cell phone to make phone calls, be sure to call your cell phone carrier before your trip and ask about international roaming rates (the usual cost is around $3 + minute). Some carriers can turn international roaming on for free just for a month, but don't forget to turn it back off when you return back home.
If you choose NOT to use your phone to make calls, be sure to turn OFF your digital roaming in your settings before you get to the B.V.I.
Connect to our complimentary Scrub Island Resort Wi-Fi network and enjoy our high speed wifi throughout the entire island, including in the guest rooms.
If you feel you need to call home and check on things, bring your laptop. Connect to our Wi-Fi and use Skype as an easy way to connect with your loved ones back home.
Although, we usually encourage people to unplug when they are on vacation, we also understand the need to share all your incredible photos of your in-room amenities, waterfront yacht views, tropical drinks, Caribbean sunsets, crystal clear waters and so on. So if you do, be sure to tag us on our social media sites so we can engage and share with our friends and followers too. There's nothing we love more than making your friends jealous and clogging their newsfeeds with fabulous pictures of you experiencing life on Scrub Island private island Resort.
I guess you could say…. sorry, for not being sorry!