Villa Profile: The Mariner House
The perfect vacation starts with the most exquisite location, of course. And while location is key, so are added amenities and luxuries. If you are looking for a more private and upscale option for your vacation – look no further than The Mariner House on Scrub Island. While all the villas at Scrub Island Resort are unique, there are few reasons why this ocean view cottage is one of my favorites on the island.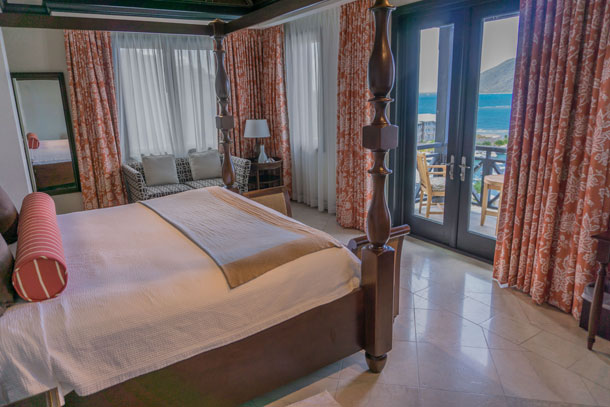 Unique Three-Bedroom Villa
Interestingly enough, this villa really shares the floor plan as our two-bedroom homes, with the main living area featuring two master suites. While the third bedroom is connected to the house, it has its own private entrance. This makes The Mariner House a perfect choice for those traveling with a group who values privacy, or it's an ideal solution for a family traveling with friends or grown children. The family can easily take over the main house, while the friends (or those young adults seeding independence) can have their own plush space to stay.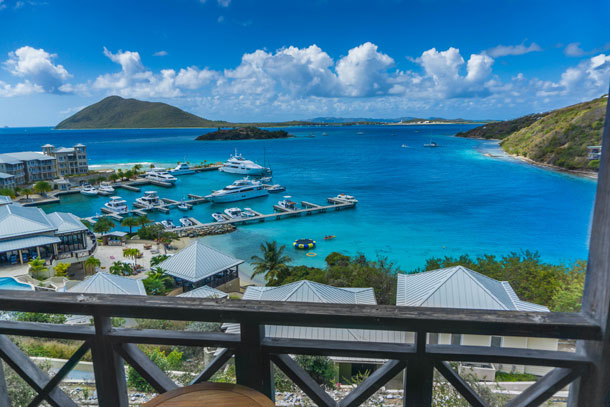 Panoramic View
All of the villa views are breathtaking and offer different vistas of the Caribbean and surrounding islands. This particular villa is situated on one of the highest points of the island and looks not only below to the multi-level pool, but also the entire marina with its collection of mega-yachts, sport fishing boats, catamarans and sailboats.Standing on the villa's private balcony your view will encompass Marina Cay to Trellis Bay to Grand Camanoe. Insider's Tip: Bring binoculars. You'll have a ball, and you'll thank me later!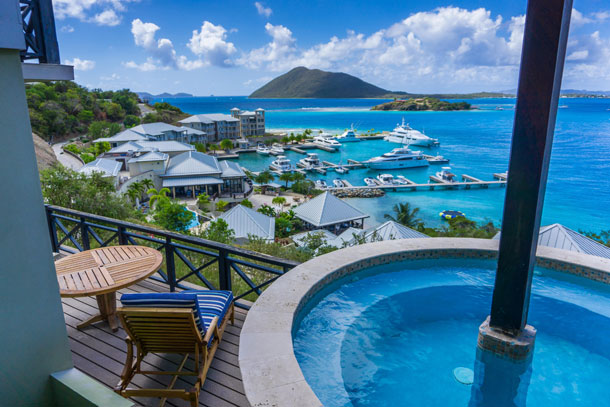 Private Outdoor Plunge Pool
One of my favorite amenities of this villa is the private plunge pool that sits just outside of the main house. Grab a cocktail, kickback and enjoy overlooking the resort area while any thought of reality melts away.
So Close, But Still So Private
This location is ideal, because you are close to all the resort action, but far enough that you are still able to unwind. The resort pool with its swim up bars is within easy reach. Popping down to visit the Gourmet Market & Deli is easy schmeezy. Caravela and Tierra! Tierra! restaurants are nearby temptations.
Transportation is a Breeze
Walking the island while enjoying the Caribbean trade winds is absolutely invigorating. But if your dogs are barking, and you're feeling a little lazy, Scrub Island Resort offers you a ride whenever you need it. Personal vehicles are prohibited on the island, but the resort offers a collection of shuttles to take you to Ixora Spa or over to the idyllic North Beach. Help is just a quick call away.
I guarantee you'll fall in love with all of Scrub Island's Ocean View Villas. After one visit, no other vacation will ever be the same.