5 Tips When Planning Babymoon at Scrub Island Resort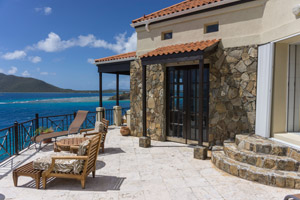 The babymoon has increased immensely the past few years and traveling before giving birth is on the rise. What is a babymoon you ask? Parents taking their last vacation as two, before they are three. For most couples, it is a chance to reconnect and relish those treasured, final quiet moments before the baby is born. For some, the thought of escaping somewhere tropical is always on their radar.
We've got five tips to keep in mind while planning your babymoon at Scrub Island Resort:
1. The Time Is Now (Your 2nd Trimster)
Wondering when the best time is to take your babymoon at Scrub Island Resort? The experts say the 1st Trimester can often bring some unfortunate bouts of nausea and discomfort. The best (and safest) time to travel is during your 2nd trimester. By then, morning sickness becomes a distant memory, and most soon-to-be moms are more comfortable with being pregnant and can enjoy a carefree getaway highlighted by crystal clear water and those tranquil BVI breezes.
2. Spla lah lah
A spa day is a must for you and the soon-to-be dad during your trip to Scrub Island Resort! A couples day at the Ixora Spa could be just what you need to rest, relax and recharge your love for each other. The pains with carrying around your little one can take a toll on your body and cause a stiff back, sore feet and tight shoulders. Booking a massage also helps boost those feel-good, pain relieving endorphins.
3. Move It, Make It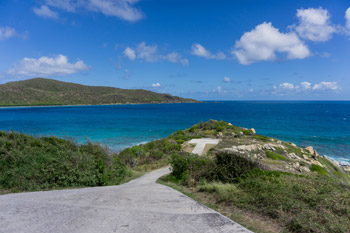 There's always walking to do at Scrub Island Resort! Pregnant moms need to make sure they get up and move around every hour or two to help circulation to lessen the chance for blood clots. With plenty of walking trails around the island, it will be easy to take a morning or afternoon walk. Also, keep those feet elevated as much as possible to prevent any kind of swelling and leg cramps. With multiple pool locations, there's no shortage of places to kick up your feet and say ahhhhh.
4. Jetsetting Restrictions
Since Scrub Island is a private island, you will need to fly in to the BVI and take the Scrub Island private ferry. When flying is involved, be sure to check all the flying restrictions before you book your trip. Some airlines will deny you to board the flight if you are too far along in your pregnancy. Although most physicians say it's safe to fly up to 36 weeks, be sure to double check your preferred airline (and with your doctor) to make sure.
5. Soak It Up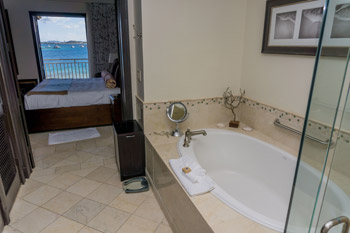 Relax in your own over-sized soaking tub inside your luxurious room or suite. A warm bath can be a wonderful treat to relax tired muscles after a long day exploring. Moms (and soon-to-be dads) will be happy to know that every ocean view guest room comes with a lovely bathtub for the ultimate relaxation.
Scrub Island Resort has such great summer deals and incentives to make planning your babymoon a breeze. Plan your trip today and take advantage of knowing it may be your last chance (for a long time) to experience a luxurious (and quiet) vacation before the baby arrives.
What if you miss your "Baby-moon?" Don't panic! Best Idea Yet: Book a villa or two-bedroom suite for a multi-generational retreat. Visit Scrub Island, bring the baby and the grandparents. All of you will enjoy all the luxury, and you'll have "built-in" babysitters! Brilliant, right?