Day Trip to Tortola: Bomba's Shack
Have you ever heard of the Full Moon Parties that happen each month in the BVI? If you have, then you've probably heard about the world-famous Bomba's Shack. Located on the island of Tortola in the British Virgin Islands, this must-experience attraction draws visitors from all over the globe. The building itself is, in fact, a shack, built with love and whatever else Bomba had laying around on the island at the time. The inside (and outside) are creatively covered with graffiti, random items of clothing and must-see, signed undergarments from wild full moon parties of the past. During the day, the bar is a peaceful (and an entertaining) place to explore while taste-testing Bomba's famous rum punch with a beautiful view of Jost Van Dyke.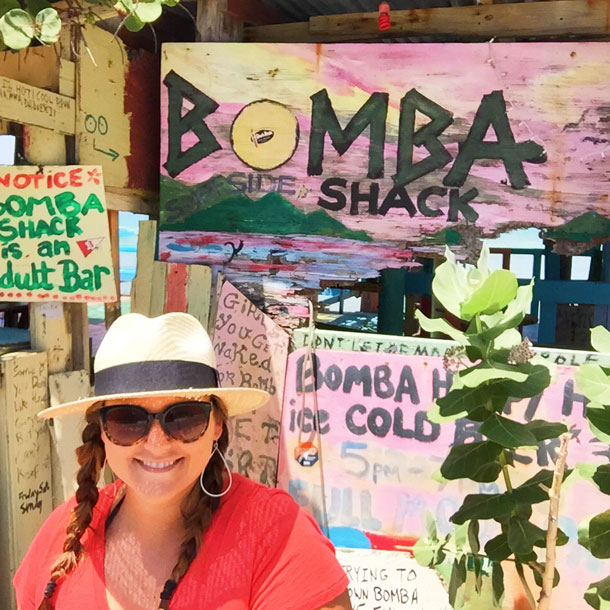 So what is the story behind the famous Bomba's Shack?
The story goes that back in 1976, Bomba's Shack was nothing but a stretch of sandy white beaches in Capoons Bay on the north shore of Tortola. Bomba himself worked at Frenchman's Cay shipyard in Sopers Hole and after many years of hard work decided to open a small bar on the beach. Bomba's friends came to the rescue and dropped off extra materials that they had laying around on their properties which he could use to build his bar. Everything from old driftwood and telephone poles helped construct the base while old tin roofing stacked in a pile offered solid material for a roof.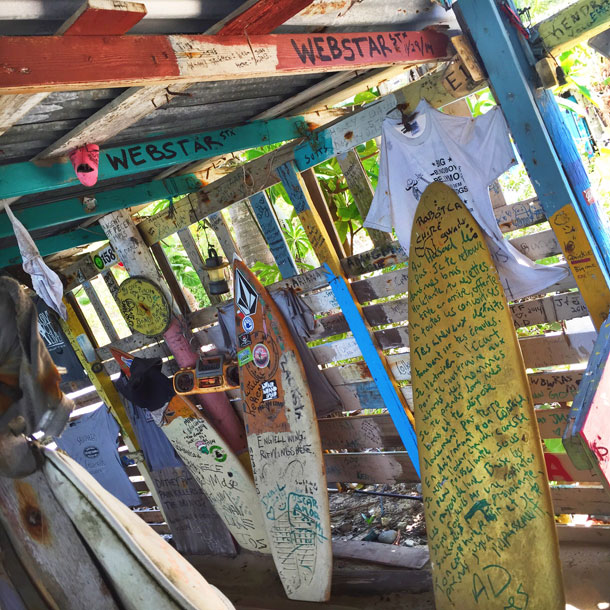 After the shack was built, Bomba needed booze to get started. Once again his friends responded and started dropping off leftover rum and various other alcohol beverages, and that's when business really started to boom!
Fast-forward to today – hundreds of people continue to come from all around the globe to experience Bomba's famous mushroom tea and the wildest Full Moon Party in Tortola every month. In fact, many visitors plan their vacations around upcoming Full Moon Parties, so they can partake in the festivities.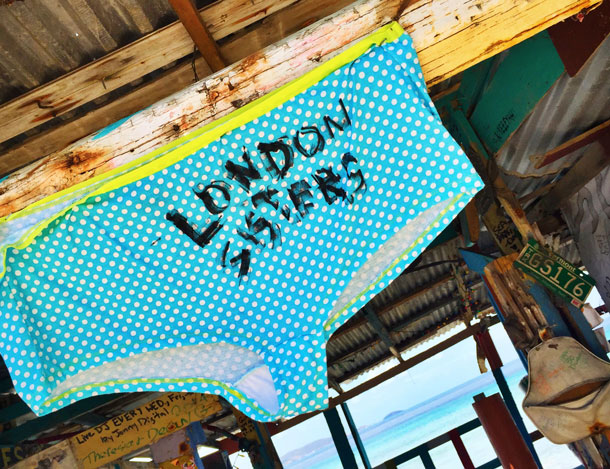 Interested in attending an upcoming Full Moon Party at Bomba's Shack?
Below are the upcoming dates for Bomba's Shack Full Moon Parties throughout the rest of the year. Plan accordingly!
August 31
September 29
October 27
November 25
December 25
Insider Tip: This party is an "Adults Only" affair. It's best to leave the kids at home! What happens at Bomba's, stays at Bomba's… including your underwear!