Exploring Underwater Attractions in the BVI
While known as a "Sailor's Paradise," diving in the BVI is one of the area's top activities. You can enhance your stay at Scrub Island Resort Spa & Marina by exploring and discovering some of the BVI's stunning "underwater attractions!"
Scrub Island, and some of the shallows surrounding it, can be the perfect playground for snorkeling and diving. There are so many nearby coves, bays, reefs and inlets that offer magnificent views of rare sea life, such as yellow frogfish and golden-faced coney. As for tank dives, luckily you've got the highly-rated Dive BVI shop conveniently located on our private island adjacent to our marina. Below, I've put together three treats that are waiting for you just below the waterline!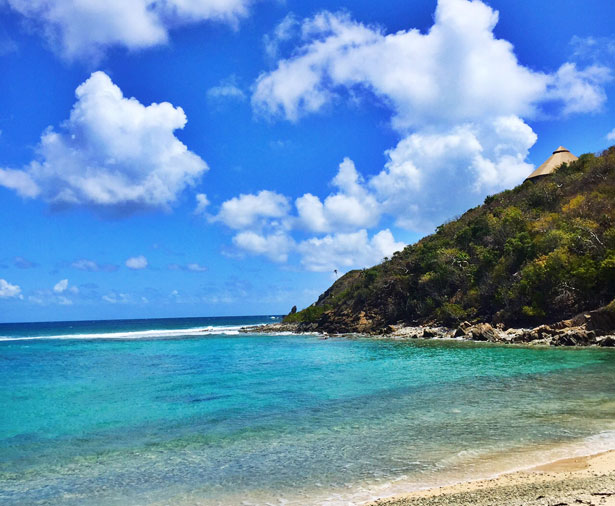 The R.M.S. Rhone
This is the location of one of the most famous shipwrecks in the Caribbean. The Rhone fell victim to a storm in 1867, hitting the rocks and sinking off of Tortola. This 310 foot-long ship took 123 out of 145 passengers and crews to their watery graves. Today, the Rhone is a National Marine Park and lies at depths of 30-90 feet. If you are into wreck diving, you'll also want to research Chikuzen, Fearless, Hauloyer Bay and Rocus. Contact Dive BVI to schedule your shipwrecks diving tour. Along with excellent equipment, you'll also learn the significance and stories that surround these historical wrecks. No one does this better than Dive BVI!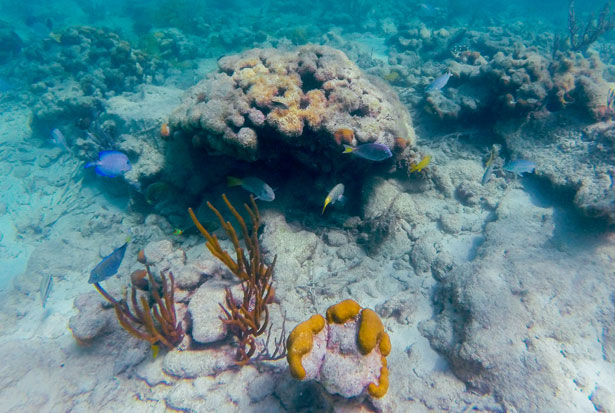 Horseshoe Reef
Named Anegada or the "Drowned Land" by the Spanish, Anegada is the only coral island in the Virgin Islands' volcanic chain. While all the other islands are rugged and display mountainous terrain, Anegada's highest point is only 28 feet. Located right off of Anegada, the 18-mile long Horseshoe Reef is the largest barrier coral reef in the Caribbean, and the fourth largest on Earth! This astonishing natural wonder has caused over 300 shipwrecks and is waiting to be explored.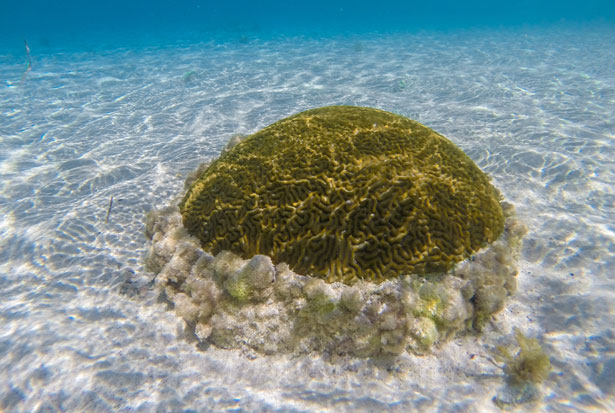 Explore Nature Everywhere
Watch for some of the most breathtakingly beautiful hard and soft coral, Anegada spiny lobster, tarpon, jacks, moray eels, barracuda, triggerfish, yellow-tailed snapper, eagle rays and sea turtles, just to name a few! Many of these creatures can be found snorkeling along Scrub Island's North Beach, or across from Pavilion Beach at Donovan's Reef. Consult our resort hosts to learn more.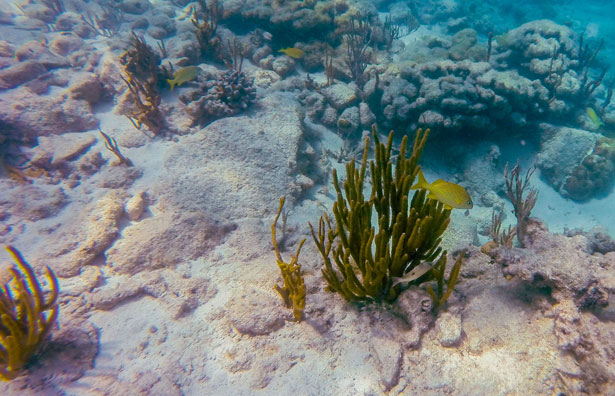 Insider Tip: Taking of artifacts, coral or shells is prohibited in the BVI.
Water shoes are a must, if you are planning to do some wading while you explore. You'll need (and want) protection for your feet from sharp corals and prickly sea urchins