Five Travel Tips When Packing for Scrub Island Resort
Travelers have baggage. And if you're like me, you usually carry too many of it!
With baggage fees on the rise, it's time to start packing your suitcase smart. Just think about all the money you could save from paying extra fees for your luggage that could be spent bellied up to a bar enjoying a sunset and a famous BVI painkiller cocktail.
Before you embark on your next big adventure, here are a few packing tips I thought I'd share to save you time and money.
Roll it, don't fold it. My mother taught me this at a very young age. I can't explain mathematically why rolling your clothes makes for more room in your luggage, but it does. It also helps prevent all the wrinkles (which leads me to my next tip).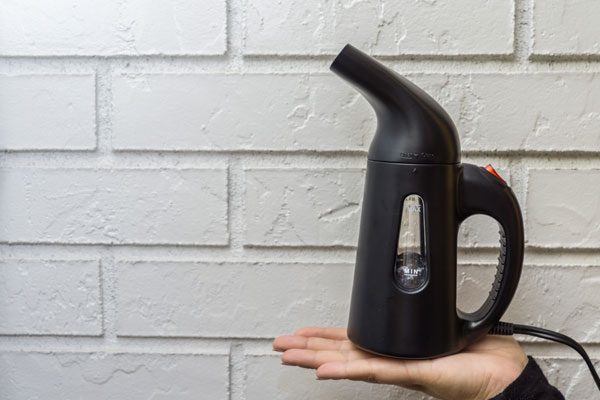 A mini steamer does the trick!. I'm a sundress girl and when I'm traveling to the BVI, I live in anything that flows. There's nothing worse than getting to your destination and all your clothes are wrinkled and a mess! For those tough-to-get-out wrinkles a mini steamer will do the trick. It's fast, easy to use and is small enough that it doesn't take a lot of room in your luggage. I got mine online for around $20. I even find myself using it at home when I'm in a pinch or don't have time to iron something!
Insider Tip: If you book a suite or a villa at Scrub Island Resort, you will have your own washer and dryer in the room. Laundry detergent and fabric softener are available on-site at the Deli Market in Marina Village.
ready-to-go glam bag. Since I'm always on the go and have been traveling a lot lately. I like to keep everything in an easy-to-get-to bag. I keep my makeup, floss, my toothbrush and small travel-size toiletries that way I'm always ready to go. Sephora sells a really cool one called, beauty on the fly that is TSA approved and I highly recommend it!
Insider Tip: I also put cotton balls inside my powders and eye-shadow pallets to insure they don't break while I'm traveling.
Keep it bottom heavy. If you're like me and you have a roller suitcase, be sure to pack your heavier items like shoes closest to the wheels. This helps distribute the weight more evenly making it easier to roll the suitcase and get to and from your destination in a breeze.
Use your shoes as packing cubes. Your shoe's are the perfect place to pack your phone chargers, socks, jewelry, underwear and other small items. It's amazing all the things you can pack in there, saving you more room for important items (In my case, shoes!).
Lastly, whatever you do, don't forget to leave a little room in your suitcase for souvenirs from your trip back! I guarantee you'll find so many amazing treasures you'll want to share with your friends and family, you'll wish you'd thought of it earlier.
Happy packing!