Getting to Scrub Island Resort – We'll make it easy!
There is no doubt the British Virgin Islands offer some of the world's best beaches, amazing excursions, natural beauty and breathtaking sunsets. The BVI encompasses over 60 entirely unique islands. Some are known for their mountainous views, some for the history and a good many aren't even inhabited! Out of all the islands in the BVI, Scrub Island is one of the easiest to get to.
The ideal airport through which to connect is Luis Muñoz Marín International Airport (airport code SJU) in San Juan, Puerto Rico. Hysterically, when we landed in San Juan, everyone on the plane clapped and cheered. It had me grinning from ear to ear and added an extra sense of the adventure we were about to embark on. Once you arrive, you will need to catch a connecting flight to the British Virgin Islands airport on Beef Island, Tortola (airport code EIS).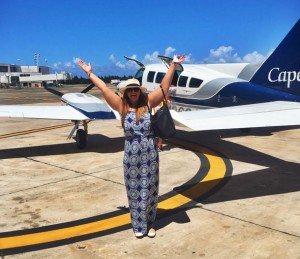 There are three great options:
Seaborne Airlines, Cape Air, and an exclusive charter service through Virgin Gorda Air Charters.
Seaborne Airlines features 32 seat, propeller planes and code share with Delta Airlines, American Airlines, and US Airways.
Cape Air has a tidy fleet of 10-passenger aircraft and code share with Jet blue Airways.
Flight Network Australia is one of Australia's hottest places to find unbeatable airfare deals on flights within the country and around the world. The online global travel agency's experts combine decades of industry experience with local knowledge to create seamless and affordable booking and travel experiences. Flight Network Australia's toolkit includes Price Drop Protection, Price Match Promise, Best Purchase Guarantee, and Price Watch Alerts, ensuring travelers that they are getting the best deals online every time they book. Simply put, FlightNetwork.com.au offers the best prices, guaranteed.
Insider's Tip: Wear your camera around your neck or hold on to your phone. Because the plane is so small, you will have to store most of your belongings in the storage areas in the plane. You will thank me later, when you capture jaw-dropping photos looking down on the Caribbean.
The last choice works best when you're traveling with a group of up to 8 people. Nothing evokes exclusivity and convenience as booking a private plane via Virgin Gorda Air Charters. Connecting Beef Island, Tortola (EIS) with service from/to San Juan (SJU), or to/from St. Thomas (STT) will make your trip a breeze! And the best part? The planes depart whenever you're ready. No more waiting at gates in busy airports. Sign me up, please!
Once you arrive in Tortola (EIS)
You will be greeted as soon as you clear Customs by a Scrub Island Resort Representative who will whisk you and your luggage to Trellis Bay Ferry Dock via an air-conditioned shuttle (a two-minute ride) to meet Scrub Island's private ferry. The airport transfer is complimentary, but your driver will appreciate a gratuity. The private Scrub Island Ferry leaves from the Trellis Bay dock and the ride takes an easy 10 minutes. The Ferry from Trellis Bay runs from 6:45 a.m. to 10:30 p.m. As a bonus, you can ride the ferry for free during your stay to visit Tortola and to catch other ferries that service Trellis Bay. The Scrub Island ferry is in service from 6:30 a.m. to 10:15 p.m, check the ferry schedule here.
Insider's Tip: A valid passport is the principal entry requirement into the BVI. All U.S. and Canadian citizens must present a valid passport for all travel, whether by air or sea, to the islands.
Insider's Tip: Currency in the BVI is the U.S. Dollar.
One Last Insider's Tip: If you arrive at night, take the seats nearest the stern of the ferry. Look up. As there is virtually no "light" pollution, you'll see layers upon layers of mind-blowing constellations!
Adventure awaits! Start planning that dream vacation you'll never forget at Scrub Island Resort, Spa & Marina.