History of Scrub Island
One of the most commonly asked questions from our guests is: How did Scrub Island get its name? In this blog I'll give you a little bit of history on Scrub Island, as the legend goes.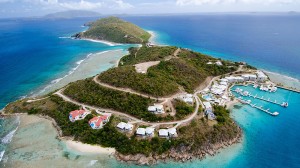 Scrub Island Resort, Spa & Marina is named after its home on Scrub Island, a serene 230-acre haven situated one mile from the east end of Tortola in the British Virgin Islands. The land was formed by volcanic activity and is 8,520 feet long — which includes Big Scrub (170 acres) and Little Scrub (60 acres). Big Scrub and Little Scrub are connected by an isthmus. The mountainous island's highest eastern peak reaches a whopping 438 feet and the highest western peak reaches 313 feet! Both offer great hiking trails and endless views of the Caribbean Sea and neighboring islands.
The island remained relatively untouched for centuries until it was first discovered by Christopher Columbus nearly 500 years ago, when it served as a stopover for European explorers en route to new lands. During his second voyage, small islands now known as the Lesser Antilles were discovered, one of which was Scrub Island. For many years after the discovery, the islands were untouched until privateers, pirates and buccaneers used the island as a haven. Legend has it that its name came from pirates who dropped anchor in the area to scrub barnacles off their boats, hence the name "Scrub."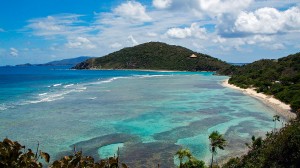 Today, average temperatures range from 80 to 92°F on the island. Scrub Island is fringed by three pristine beaches that shelve gently into the Caribbean Sea. The island features protected coves, nature trails and stunning scenery. Extreme care has been taken into every aspect of development to ensure protection of the island's natural ecosystem. In fact, the island is virtually vehicle-free, with resort shuttles serving as the primary form of transportation.
Now's your chance to experience the vacation of a lifetime that is full of discovery and luxury.