Making a difference "Post Irma"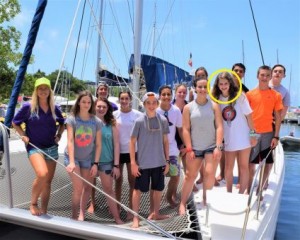 Sarah-Kate is a 16-year old from Morristown, North Carolina, with a special affinity for the British Virgin Islands.  A love she has turned into a mission to help those who have been affected by Hurricane Irma.
When asked about her connection to the BVI, Sarah-Kate explains, "My family travels a lot, and we love to stay at Marriott hotels (my dad is a lifetime Platinum Marriott Rewards Member). We have stayed at Scrub Island Resort, Spa & Marina three times, most recently in June 2017, a few months before Hurricane Irma." In addition to spending time on Scrub Island, her family visited Tortola, Virgin Gorda and other islands, with the help of the great team at Dive BVI.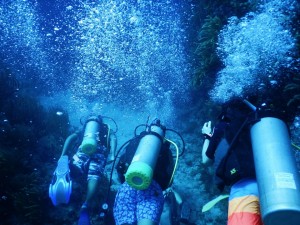 While her family was staying at Scrub Island last summer, Sarah-Kate spent three weeks studying marine biology with Sail Caribbean. During the program, she was inspired by the culture and the bond she quickly made with the BVI residents. "I loved when we got to hang-out with the local kids or participate in community service projects that were developed to help them," says Sarah-Kate. "When the hurricanes hit the islands, I knew those families needed aid. It made me really sad that I couldn't contact the families and kids I had met to see if they were okay, but this motivated me even more to do something meaningful for them."
She had learned how to make bracelets at Sail Caribbean, which her friends back home loved wearing.  Due to their popularity, she decided to sell them to raise money for hurricane relief.  Sarah-Kate ended up raising $1,084 from the sales of her bracelets.  While impressive, the process was long, so she explored options to raise more funds in a more efficient way.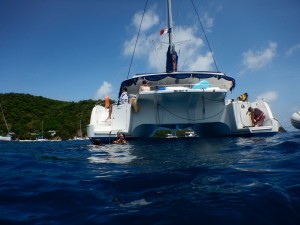 "My family and I worked on finding a designer that could help me make custom stickers with a design inspired from my time in the BVI. I loved being able to help design a sticker and see my pictures from camp turn into something new. I chose my three favorite pictures (seen within this post) that I had taken in the islands, sketched a design, and with the help of a freelance artist, brought it to life."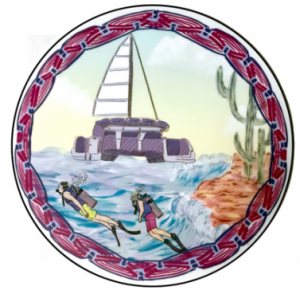 WHAT YOU CAN DO TO HELP SARAH KATE'S CAUSE:
Visit the following linkto donate a minimum of $10 to one of the identified relief organizations/funds who are providing aid and relief to the British Virgin Islands following the aftermath of Hurricane Irma.
Provide proof of donation (email receipt or screenshot) to 

[email protected]

. Please also provide us with your full name and mailing address.
Within 5-7 days, you will receive one of Sarah-Kate's custom design stickers as a thank you for your contribution!