My Favorite Finds Inside Dive BVI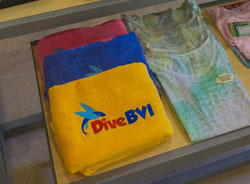 A trip to Scrub Island Resort, Spa & Marina isn't complete unless you make a stop inside one of the one-of-a-kind shops to bring home treasures from your trip. There are two main shops inside Marina Village; Antilia Boutique and Dive BVI. Antilia is your go-to spot boutique for resort clothing, shoes and high-fashion apparel, while Dive BVI is more for sports enthusiasts, with unique diving attire and gifts.
During my recent visit to Scrub Island Resort, we spent some time exploring and shopping inside Dive BVI, and I became a huge fan! Located on the ground level of the resort's Marina Village, Dive BVI makes a retail "splash." There was plenty of BVI branded gear, gifts and Scrub Island Resort apparel. It doesn't matter if you are shopping for family, friends, dive enthusiasts or yourself. There are plenty of gems to discover and something for everyone on your list!
Below are some of my favorite finds inside Dive BVI: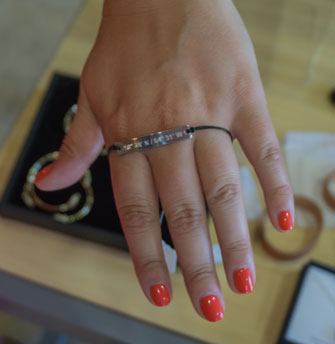 Pictured here is one of my favorite gifts inside Dive BVI, the Lat & Lo bracelet. I am a huge fan of the company, Lat & Lo, and I was really surprised to see such a unique item inside of Dive BVI. There were multiple bracelets and necklaces that had the latitude and longitude location of Scrub Island Resort. What a cool buy and conversation starter to anyone inquiring what the coordinates, 18º 28' N / 64º 31' W mean.
For the dive enthusiast, you can find pretty much any kind of scuba gear inside Dive BVI. You'll find everything from masks, flippers, and even waterproof camera accessories. There's plenty of handy gadgets for exploring all of the stunning underwater attractions while visiting the BVI. Also, if you don't want to invest in your own gear, but still want to do some underwater exploring, you can rent gear from Dive BVI for the day at an affordable low price!
Ladies will be excited to hear that there are a ton of cute sundresses, cover-ups and bathing suits inside Dive BVI! There are all kinds of styles and colors to keep you casual, yet fashionable while strolling around the private island.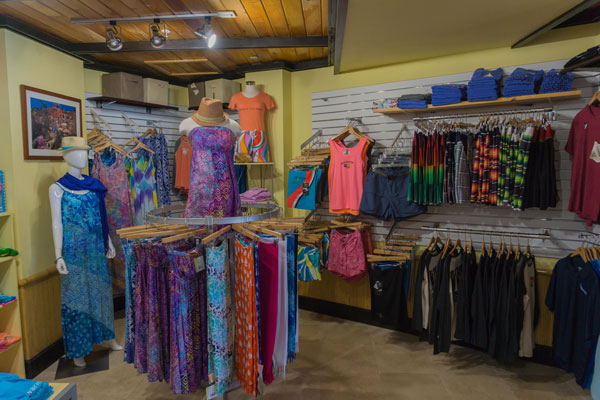 Gentlemen, there are plenty of Dive BVI branded tees suitable for any size as well as cool board shorts. There are a variety of styles to choose from, all high quality, stylish and affordable. My boyfriend picked out a really cool green tee shit with just the background of the BVI islands and I picked one up for my dad that had the Dive BVI logo.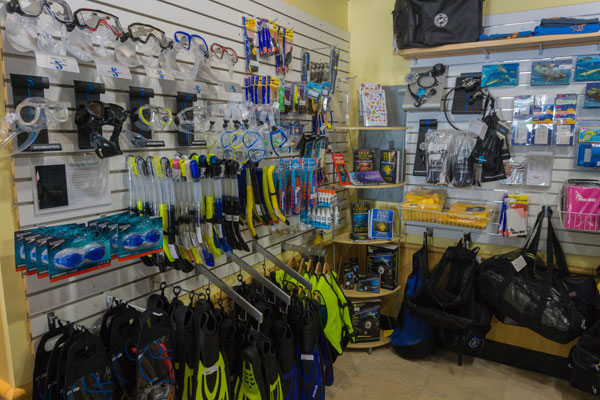 Looking to explore other islands in the BVI? For your convenience, you can also book custom or planned offshore excursions inside Dive BVI
Dive BVI is open daily from 9:00 a.m. until 5 p.m.
And remember, you've only see half the BVI if you choose to stay above the waterline. Take my advice and dive in with Dive BVI!