Scrub Island Real Estate: 2-Bedroom Waterfront Condo for Sale!
What are your thoughts on owning a little slice of paradise in the BVI?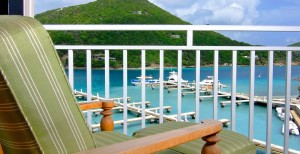 Your "slice of pie" not only includes a stunning waterfront condo, but also three private beaches, three swimming pools, a world-class spa, upscale boutique, dive shop, sailing school, restaurants and knowledgeable hosts that will gladly coordinate unique experiences.
Exciting News: Scrub Island Real Estate is delighted to announce the release of #1715, one of our most sought after Two-Bedroom Marina Village Condominiums. This residence offers stunning views of the marina, the Caribbean Sea, and the neighboring islands of Tortola, Beef Island, Marina Cay and Great Camanoe.
Encompassing 1,396 square feet of air-conditioned space and 255 square feet of terrace, this condo features a gourmet kitchen decked out with a Wolf Range, SubZero refrigerator and luxurious marble countertops, two master suites and a unique floor plan, which can be divided into a One-Bedroom Suite and One-Bedroom Hotel Room. This flexible configuration is very attractive for the resort rental program operated by Marriott's Autograph Collection® Hotels.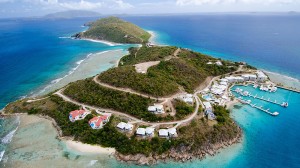 There are many perks for buyers including a guaranteed five-star level of service and continuous quality and property maintenance. This also means that owners may choose to rent their property and take advantage of Marriott's extensive distribution and loyalty programs. Best of all, owners have the peace of mind that their investment will be well maintained and the resort's engineering and maintenance staff are always on hand to take care of any issue if it were to ever arise.
You won't find an opportunity like this anywhere else in the British Virgin Islands. Scrub Island Real Estate is the only branded real estate opportunity in the entire BVI.
This residence is priced at $1,117,900 fully furnished and also includes all Government Transfer Taxes. Now is the time to take the next step toward owning your own piece of paradise! To receive more information and a floor plan, please contact [email protected] or call (284) 541-5800.