Thanksgiving Spa Specials, Ixora Spa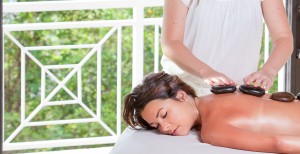 Thanksgiving is right around the corner and let's be honest, this holiday can be downright stressful. All the cooking, organizing, traveling, and family-time leaves your body tense and tight. Thanksgiving is also the holiday where people recognize things they are thankful for — and for us it's the gift of pure relaxation, gentle breezes, exotic scents and pure tranquility. At Ixora Spa, you'll enjoy curated and thoughtful treatments meant to repair and restore. Our spa will enlighten your senses and soothe your soul, and you'll see it's no wonder why we were honored as a Top 10 Spa by Caribbean Travel & Life. This Thanksgiving, let us help you relax and recharge with these Thanksgiving Spa Specials valid from November 20, through November 26, 2016.
Relaxation Spa Package
Allow the power of touch, combined with the healing qualities of aromatherapy, to relax your mind, body and soul. The Signature De-Stress Massage will do just that and focus on improving the function of the circulatory, lymphatic, muscular and nervous system. After fully de-stressing, guests will enjoy a Frangipani Head Massage, a treatment that allows positive energy to flow freely through the body and uses Frangipani Oil known for its highly conditioning properties. To cap it off, guests will enjoy a Relaxing Foot Massage, known to relieve fluid retention and tired aching legs and feet. This 90-minute service costs $180.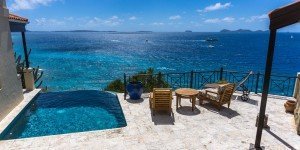 Caribbean Queen Spa Package
Melt tension away with a relaxing full-body aromatherapy massage featuring a dynamic blend of essential oils. After the massage, enjoy an ELEMIS Signature Facial. Designed as an all-over body experience, this treatment begins with a soothing neck and shoulder massage and leads seamlessly into an age-defying ELEMIS facial. The treatment time is 120 minutes, and cost $250.
For reservations, please contact Ixora Spa at Ext. 4620. For a full list of relaxing spa treatments, visit Ixora Spa here.